Academy of Business honors outstanding leaders, leaders in civic affairs, and those who have contributed significantly to the growth and development of the School of Business and Economics. We congratulate the 4th class to be inducted into our Academy.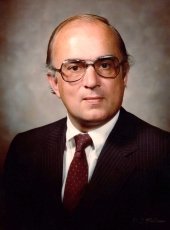 Rick Berquist was trained as a chemical engineer, but instead heeded his entrepreneurial spirit to launch and manage businesses. His experience at Sinclair Research demonstrated the value of computerization for small companies, so in 1970, he started Marmen Computing to provide computer services to U.P. and Northeastern Wisconsin companies. Berquist served 10 ½ years on the MTU Board of Control and has held Republican county, district and state positions.
---
John Calder ('67, '76) is the retired owner/CEO of Dorsey-Alexander Inc., Cincinnati Controls Inc., and four other motion control/sensor companies. His career started as a Dynapar Corp. design engineer. He was inducted into the MEEM Academy in 2007 and received the MTU Outstanding Service Award in 2009. In 2015 the MTU Board of Control awarded Calder the Board's Silver Medal. He is a 10-year veteran and past president of the Michigan Tech Fund.
---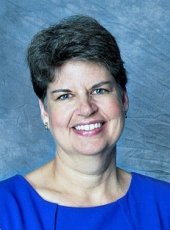 Marie Cleveland ('82) has been with FedEx for 30 years. She is currently the Worldwide Account Manager, responsible for $70M in yearly revenue. As a culture leader within FedEx, she guides fellow FedExers to enjoy balanced lives. Cleveland serves on President Mroz's Advancement Council and the Mechanical Engineering Advisory Board. She is a member of MTU's SBE Dean's Advisory Council and the Presidential Council of Alumnae.
---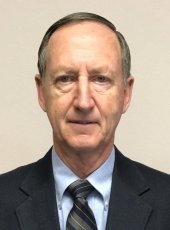 Richard E. Ten Haken ('70) is a retired Air Force and commercial airline pilot who flew a variety of B-737 models for more than 27 years, logging over 22,500 flight hours. Ten Haken and his wife have funded annual scholarships for MTU business students for more than 20 years. In 2016 they established two fellowships that support MTU faculty. They are members of MTU's 1885 and McNair societies.
---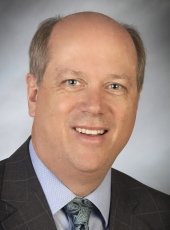 Doug Hamar ('84) is currently the President and CEO of Horner Flooring, The Hamar Group and CRT and Associates. He has been with Horner Flooring for 33 years, during which he has helped to make Horner one of the world's most widely recognized sport flooring brands. Hamar is a member of MTU's Mechanical Engineering Academy, McNair Society and President's Club, and is a past recipient of the Young Alumnus Award.
---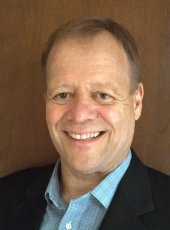 John Rockwell ('79) is CEO and President of Accelergy Corporation. Before Accelergy, he led four companies, all of which became market leaders. Rockwell is a former pro hockey player who was a member the U.S. Junior National Team and of a U.S. Select Team that won the Spengler Cup. He is a member of MTU's Sports Hall of Fame and of the MTU School of Business and Economics' Dean's Advisory Board.
---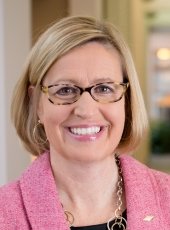 Carrie Schaller ('87) was with Dow for 29 years, during which time she oversaw the start up of their Manufacturing Cyber Security Program and implemented the next generation of SAP-based tools and processes for manufacturing. A certified Six Sigma Black Belt, Schaller serves on the North American steering team for Dow's Women's Innovation Network. She is a member of MTU's SBE Dean's Advisory Council and the Presidential Council of Alumnae.
---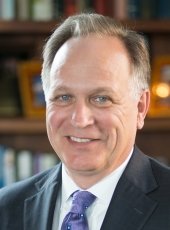 Ronald Staley ('80) was employed by The Christman Company for 33 years, Staley ('80) is senior VP of Southeast Michigan operations, overseeing the reestablishment of a construction management and general contracting office in Detroit. In 1992, Staley founded Christman's Historic Preservation Group, which provides construction services for national historic landmarks in the US and overseas. Staley was honored as a Fellow in the Association for Preservation Technology International and Honorary Affiliate of AIA Michigan.
---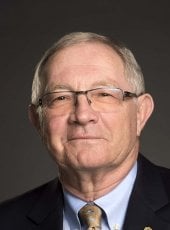 Dr. Robert S. Tripp ('66, '67) is a retired Air Force Colonel, and since 1996 he has worked at the RAND Corporation. His research and analyses have earned him RAND Research Excellence Medals. Tripp has served as a member of the
Michigan Tech Fund, the President's Council for Advancement, and the SBE Dean's Advisory Council. Dr. and Mrs. Tripp are founders and supporters of the School of Business and Economics and College of Engineering Leadership Scholarship Fund.
---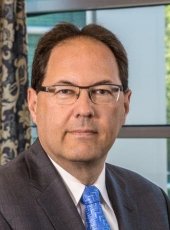 Kevin Wampler ('86) has served as CFO of Dollar Tree (NASDAQ: DLTR) – a Fortune 150 company with approximately $22B in annual revenue– since December of 2008. He previously served as Executive VP, CFO and Assistant Secretary for The Finish Line, Inc. from October 2003 to November 2008. Wampler held various senior positions during his 15-year career at the company.
A Certified Public Accountant, Wampler was employed by Ernst and Young from 1986 to 1993.
---
Michigan Technological University is a public research university founded in 1885 in Houghton, Michigan, and is home to more than 7,000 students from 55 countries around the world. Consistently ranked among the best universities in the country for return on investment, Michigan's flagship technological university offers more than 120 undergraduate and graduate degree programs in science and technology, engineering, computing, forestry, business and economics, health professions, humanities, mathematics, social sciences, and the arts. The rural campus is situated just miles from Lake Superior in Michigan's Upper Peninsula, offering year-round opportunities for outdoor adventure.