Congratulations to Michigan Tech's Impact Scholarship winners! The School of Business and Economics Impact Scholarship recognizes Michigan high school seniors who have demonstrated leadership experience and academic success both in and outside the classroom, and are planning to major in accounting, economics, engineering management, finance management, management information systems, or marketing.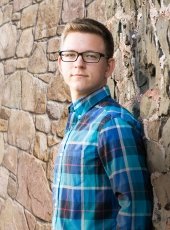 Jacob Dylan Mihelich, Full Tuition Impact Scholarship
Finance and Accounting
I am looking forward to attending Michigan Tech because I've grown up in the area and I have been exposed to Michigan Tech and all it has to offer since I was a young age. I love living in the area and being surrounded by the surreal natural beauty the area has to offer while staying close to my family. After obtaining my degree, I am thinking of working in the banking industry or opening my own business. In my free time I enjoy volunteering, theater, kayaking, and camping.
---
The following students received partial tuition awards as part of the Impact Scholarship program.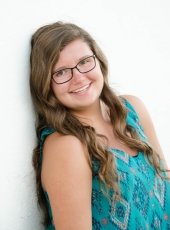 Megan Pietila (Howell, MI)
Accounting
I chose to attend Michigan Tech because I spent a lot of time in Houghton during the summers growing up, and love the area. I have several siblings who currently attend Michigan Tech and many cousins who live nearby. I look forward to attending the School of Business and Economics, where I will major in accounting.
---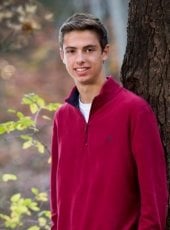 Spencer Andree (Whitehall, MN)
Engineering Management
I am looking forward to many new experiences and diversity at Michigan Tech. I hope that school and this degree pushes me out of my comfort zone and into a zone of success. Michigan Tech's great opportunities is what brought me to their beautiful campus and area. My career goal is to become a name in the world of engineering management and always give my all.
---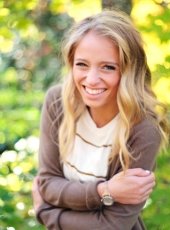 Maddy Lehman (Houghton, MI)
Marketing
At the base of the Keweenaw Peninsula, Michigan Tech not only fosters learning but encourages the students to be active. I chose marketing because I love the process of understanding people and technology, but the opportunity to throw in your own creativity. I want to work for a company that has grit, inspires others to learn, and seek new possibilities.
---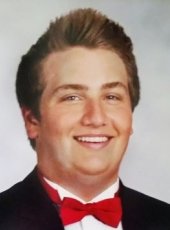 Trey LeVasseur (Pinckney, MI)
Accounting
I am looking forward to hockey games and playing broomball. I love the outdoors and cannot wait to be on campus. I am hoping my degree can take me to the top. My personal dream is to be the CFO of a professional sports team. I hope to pass the CPA on my first try and receive my masters degree by the end of my fifth year at MTU.
---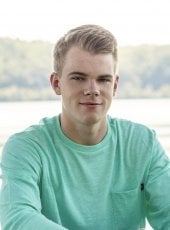 Reid Hamar (Hancock, MI)
Finance
I'm very excited to continue my education at Michigan Tech by dual majoring in finance and accounting. I've grown up watching Husky athletics and enjoying what Tech has to offer recreationally. During my senior year I was dual-enrolled at Tech, gaining valuable college experience. Being an Impact Scholar means a lot to me and to my family, who have a rich history here at Tech and I am proud to carry on that tradition.
---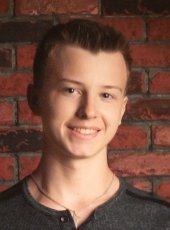 Nathan Heidacker (Bloomfield Hills, MI)
General Business and Economics
I look forward to the opportunity to focus my efforts into a subject area that I find myself genuinely passionate about. I feel that the focused curriculum and tight-knit community will allow me to develop an expertise distinguished from my peers, accelerating my career in the business world by giving me a competitive advantage. Who knows? My degree might be applicable to positions that don't even exist yet!
---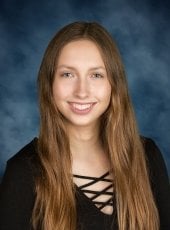 Jennifer Carolan (Rochester Hills, MI)
Accounting
I love the balance of math and business. Tech will help me achieve my degree because Tech balances a quality education with great quality people and Pure Michigan spirit. I believe the School of Business and Economics will open endless opportunities. Thanks to the Impact Scholarship, my decision to attend Tech was reinforced because it showed me Tech is an impactful place for everyone.
---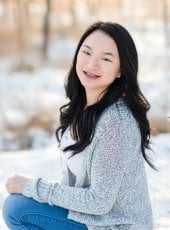 Sarah Anderson (Escanaba, MI)
Accounting and Finance
MTU stood out to me because of its close-knit community and massive career fair. I look forward to gaining leadership skills with my fellow Impact Scholars
while being part of an incredible community of business-minded people.
With these two degrees, and a Master's Degree in Accounting I plan on taking
the CPA Exam. Afterward, I would like to eventually become a CFO of a midsized company.
---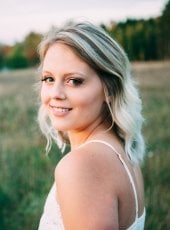 Caitlyn Menge (L'Anse, MI)
Management
I plan on majoring in management. I hope that by attending Michigan Tech I can grow as a person and gain experience in how to manage a business. I hope that
with earning a degree in management I will learn to be more social with others and become a great leader. A goal of mine is that one day I will open my own business.
---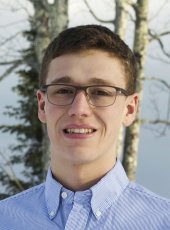 Matthew Chard (Houghton, MI)
Engineering Management
Michigan Tech provides the ability to step out of your comfort zone and have new experiences. I look forward to putting my degree to use through developing or advancing products that can impact the lives of others. I aspire to combine my technical background and passion with a business approach to open doors for career opportunities across diverse industries.
---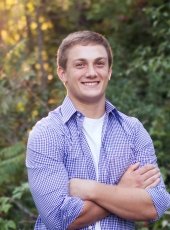 Joseph Rigling (Tustin, MI)
Engineering Management
I hope that by attending MTU, I can receive an education, where the sky is the limit and I won't be overlooked. I chose MTU because of its prestigious track record of producing career-ready students. I hope that my degree in engineering
management will help bridge the gap between business and engineering,
allowing for greater opportunities. I can't wait to get started!
---
Michigan Technological University is a public research university founded in 1885 in Houghton, Michigan, and is home to more than 7,000 students from 55 countries around the world. Consistently ranked among the best universities in the country for return on investment, Michigan's flagship technological university offers more than 120 undergraduate and graduate degree programs in science and technology, engineering, computing, forestry, business and economics, health professions, humanities, mathematics, social sciences, and the arts. The rural campus is situated just miles from Lake Superior in Michigan's Upper Peninsula, offering year-round opportunities for outdoor adventure.