Summer Undergraduate Research Fellowship Winners
The Summer Undergraduate Research Fellowship (SURF) at Michigan Tech awards students grants of up to $4,000 to conduct research projects under the guidance of Michigan Tech faculty members during the summer semester. The program is open to all Tech's undergraduates who have at least one semester remaining after the summer. In the past two years, two students in Tech's finance and economics program have been awarded SURF grants.
Kendra Rasner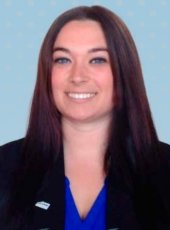 Senior Kendra Rasner received a 2016 SURF grant for her project titled, "The Joint Effects of Sentiment and Investor Attention: An Investigation on Market Indices." Kendra was invited to apply for the SURF grant by Dr. Heather Knewtson who will help guide Kendra through the research. Both are looking forward to better understand how investor sentiment affects the price of stocks.
"Pursuing this project gives me a first-hand view of the process of research, which is important since I'm considering a PhD in finance," says Rasner. "I was really excited to learn my project had been funded. Right now we're still in the early stages."
Dr. Knewtson explained that one of the primary goals for the project is to complete a paper for publication in a finance journal. She added that bringing a research project to fruition takes a high degree of drive and dedication, but she's confident that her student is prepared. "Kendra's interactions with me as her professor, her project experience through the Applied Portfolio Management Program, and her demonstrated commitment to activity-based learning make her especially fit to perform research under my direction this summer."
Heath Johnson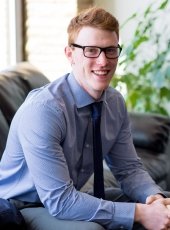 Last year's SURF recipient was Heath Johnson, who graduated with a BS in finance and is now finishing his Master's in Accounting. Heath completed his research project, titled "Behavioral Finance Approach for Designing Saving Promotion Programs for Low- income Households: An Application of Conjoint Analysis."
Heath's project, which was guided by Dr. Jun Min and Dr. Dean Johnson, focused on how finance experts can help promote the saving behavior of people, given the shift from defined benefits pensions to defined contribution pensions. Heath found that even when the study participants' incomes came as a result of hard work, they were still more likely to spend their money on extras like restaurants rather than saving.
Advisor, Dr. Johnson, speaking about the project's results, noted, "Breaking the psychological need for work to result in immediate satisfaction through current consumption in favor of delayed consumption in retirement is so extremely important. Quite simply, individuals, especially low-income households, are not saving on a regular basis."
Michigan Technological University is a public research university founded in 1885 in Houghton, Michigan, and is home to more than 7,000 students from 55 countries around the world. Consistently ranked among the best universities in the country for return on investment, Michigan's flagship technological university offers more than 120 undergraduate and graduate degree programs in science and technology, engineering, computing, forestry, business and economics, health professions, humanities, mathematics, social sciences, and the arts. The rural campus is situated just miles from Lake Superior in Michigan's Upper Peninsula, offering year-round opportunities for outdoor adventure.