Outstanding Man in Business: James Sturos
James Sturos is always seeking new opportunities to expand his knowledge base and range of experiences. Even before his time at Michigan Tech, James was driven. A graduate of Calumet High School, he was a three-sport athlete in football, hockey, and track. He's found more opportunities for involvement and improvement at Michigan Tech.
The accounting major has shared his skill set serving as president of Kappa Sigma Lota and multi-year treasurer of the Finance Club. For three years, he generously shared his time and talents through the Volunteer Income Tax Assistance program. While a summer 2015 intern at NSK Steering Systems America, Inc., James further developed his understanding of a wide variety of business units and processes.
James will graduate with his Master of Science in Accounting in spring 2017. Although he's not yet sure what career he'll eventually pursue, he knows his myriad experiences and degree from Michigan Tech will lead him on the path to success.
Outstanding Woman in Business: Hailey LaFleur
Deciding on a major was tough for Hailey LaFleur. She's math- and science-savvy, yet loves business and the arts. The fourth-year Marketing and Management double major wanted to challenge herself academically, so she left her hometown of Ironwood for Michigan Tech. The school's impressive job placement and healthy post-grad salary stats captured her attention. She also appreciated that professors have business connections and know students on a first-name basis.
While pursuing her degree, Hailey immersed herself in several campus organizations. As president of the Association of Student Marketing Researchers, she helps students build business careers in marketing. As chief marketing officer of Huskies4Hire, she connects students with temporary jobs in the community. Hailey also shared her talents as a volunteer for local start-ups, such as Superior Filament.
As Hailey looks forward to her graduation this fall, she's still weighing her career options. She wants her work to be meaningful and inspire others. Her time at Michigan Tech has prepared her well.
Happy Retirements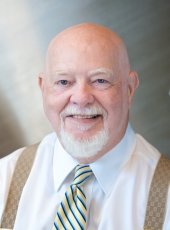 Gene Klippel
Gene Klippel, PhD, retired Dean of the School of Business and Economics, dedicated 11 years to shaping the program into what it is today. Klippel served as dean of the School from 1994 to 2003 and later returned to his post in 2012. Under his leadership, the SBE accomplished many achievements, including the continued accreditation by the Association to Advance Collegiate Schools of Business.
---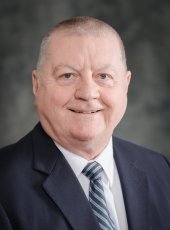 Gregory Graman
Gregory Graman, PhD, retired in December 2015 from Michigan Tech as Associate Professor of Operations and Supply Chain Management. His areas of expertise included topics of value recovery in closed- loop supply chains, delayed product differentiation, and postponement. Graman brought extensive industry experience into the classroom.
---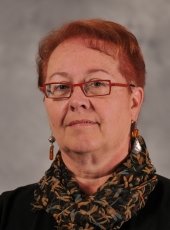 Christa Walck
Christa Walck, PhD, began her academic career at Michigan Tech in 1986 as an assistant professor of organizational behavior. She rose steadily through the ranks to Full Professorship. From 2005 to 2008 she served as Dean of the School of Business and Economics, followed by University administrative positions as Interim Director of the J. Robert Van Pelt and Opie Library, and Associate Provost.
---
Range Bank Establishes Endowment
One of the Upper Peninsula's largest local banks, Range Bank, established an endowment with the SBE to support one scholarship per year. High school students from Houghton, Keweenaw, Dickinson, and Marquette counties are eligible.
The Michigan Tech community extends its deepest appreciation to Range Bank for their forward-thinking generosity.
New Faces at SBE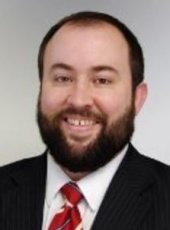 Jeffrey Wall
Assistant Professor of Management Information Systems
PhD Information Systems
University of North Carolina, Greensboro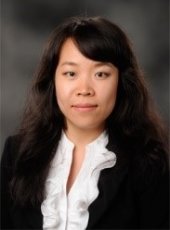 Peng Guo
Assistant Professor of Accounting
PhD Accounting
Louisiana State University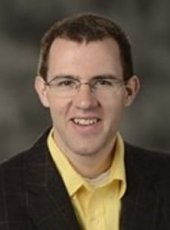 Dan Eshleman
Assistant Professor of Accounting
PhD Accounting
Louisiana State University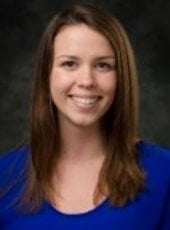 Sara Pingel
Outreach Manager
MA Higher Education
in Student Affairs
Northern Michigan University
Michigan Technological University is a public research university founded in 1885 in Houghton, Michigan, and is home to more than 7,000 students from 55 countries around the world. Consistently ranked among the best universities in the country for return on investment, Michigan's flagship technological university offers more than 120 undergraduate and graduate degree programs in science and technology, engineering, computing, forestry, business and economics, health professions, humanities, mathematics, social sciences, and the arts. The rural campus is situated just miles from Lake Superior in Michigan's Upper Peninsula, offering year-round opportunities for outdoor adventure.