Impact Scholarship Winners
Congratulations to Michigan Tech's Impact Scholarship winners! The School of Business and Economics Impact Scholarship recognizes Michigan high school seniors who have demonstrated leadership experience and academic success both in and outside the classroom, and are planning to major in accounting, economics, engineering management, finance management, management information systems, or marketing.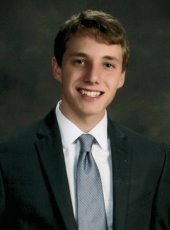 Blake Hund, Impact Full-Tuition Scholarship
Management Information Systems
Incoming freshman Blake Hund (Rochester Hills, MI) views the Impact full-tuition scholarship as his ticket to a top-notch education in Management Information Systems (MIS). Not only does it allow him to combine his two favorite passions, business and technology, but he'll later graduate with little-to-no-debt.
"It really means a lot to be selected," he says. "I'm looking forward to studying in a field that interests me while enjoying all of the things that Michigan Tech offers, including Mont Ripley and Winter Carnival."
Back home in Rochester Hills, Blake was actively involved in high school and his community. From senior meal deliveries and service projects to a mission trip to Haiti, giving back is second nature. He fostered strong relationships with business teachers to learn as much as he could before college.
An added bonus to attending one of the top universities in Michigan is its location. "The campus is so beautiful and will provide a change of scenery for the next four years," Blake says. "I love the outdoors and will enjoy all that the Upper Peninsula has to offer."
---
The following students received partial tuition awards as part of the Impact Scholarship program.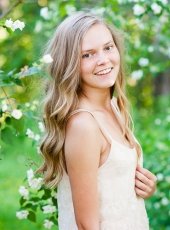 Claire Haapala

Finance
Claire (Mohawk, MI) takes advantage of every opportunity to further her education. The Impact Scholarship has made her dream of attending Michigan Tech a reality. It eases the expense of college and allows her to concentrate on her studies and get the most out of every course.
---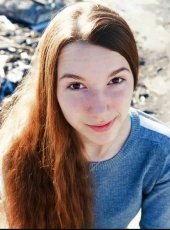 Haille Anderson

Accounting
Haille (Hancock, MI) views business and finance as her calling. At Michigan Tech, she's gaining a high-quality education in both fields right in her hometown. She knows it's the people she meets and the experiences she has now that will impact her life for years to come.
---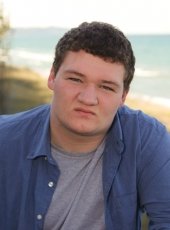 Wyatt Crawford

Management
Wyatt (Frankfort, MI) is driven to succeed. His selection as an Impact Scholarship recipient reinforces his intent to take his studies seriously. He's grateful for the chance to immerse himself in the college experience without worrying about overwhelming debt.
---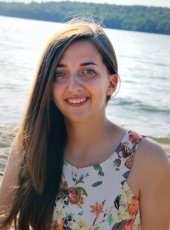 Morgan Flynn
Marketing
Morgan (Munising, MI) sees the Impact Scholarship as a chance to gain leadership experience and collaborate with like-minded students and faculty who share her passion for business. She knows Michigan Tech's highly regarded programs will lead her on the road to success.
---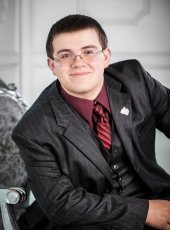 Chris Groenendal
Engineering Management
Chris (Benton Harbor, MI) has hit the ground running, combining his interests in engineering with management skills he developed at his small family business. He aims to blend real-world skills with new concepts from the SBE to make a genuine impact on the business world.
---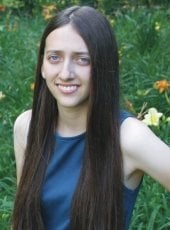 Rachel Flynn

Accounting
Rachel (Munising, MI) loves being a part of a close-knit community and values her time at an amazing university that offers so many great opportunities and experiences. Michigan Tech was her number one college choice; the Impact Scholarship made it possible.
---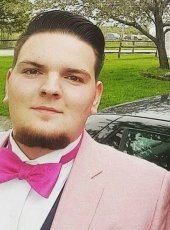 Carson Richardson
Marketing
Carson (Monroe, MI) was inspired by the name of his scholarship–it's what drew him to Michigan Tech. He wishes to help change how business is conducted locally and abroad. He looks forward to making the most of his time at a thriving school with networks around the world.
---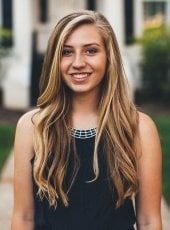 Hannah Badger
Engineering Management
Hannah (Canton, MI) appreciates Michigan Tech's high-spirit atmosphere and its many opportunities for student involvement. While she's pursuing her passions for engineering and business at an outstanding university, Hannah is also making lasting connections.
---
Michigan Technological University is a public research university founded in 1885 in Houghton, Michigan, and is home to more than 7,000 students from 55 countries around the world. Consistently ranked among the best universities in the country for return on investment, Michigan's flagship technological university offers more than 120 undergraduate and graduate degree programs in science and technology, engineering, computing, forestry, business and economics, health professions, humanities, mathematics, social sciences, and the arts. The rural campus is situated just miles from Lake Superior in Michigan's Upper Peninsula, offering year-round opportunities for outdoor adventure.