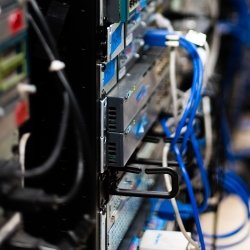 The MERET Industrial Advisory Board Subcommittee provides valuable guidance and information related to current practices and emerging trends in the industries where our graduates work.
Advisory board members come from a wide variety of industries and bring with them a diverse set of backgrounds and experiences. This wealth of knowledge is used to keep our curriculum current and help us make sure that we are preparing our students for the challenges of the global workplace.
The board generally meets each semester and members participate in Applied Computing Senior Design Project student presentations as evaluators, meeting with students to offer feedback and provide general advice and mentoring.
We are very appreciative of the efforts of our board members and the benefits they provide to our students and the entire College of Computing.
---
Subcommittee Members
Jeffrey Abell
Director, Manufacturing Systems Research Lab
General Motors R & D
Mike Cooney
Senior Systems Engineer, Systems Integration
Leidos
Andrew Diepen
Program Manager
GS Engineering
Johannes Eidnes
Product Manager and Special Projects
A&D Technology, Inc.
Christopher Hines
Manager, Engineering
Electrical Product Development
FANUC Robotics
Ryan Hoagland
Division Manager, Process Automation
ArcelorMittal
Nick Kaufman
Vice President, Sales
Kaufman Engineered Services
David Rieken
Chief Data Scientist
Hubbell Research
Katie Tesch
Solution Consultant Manager-Central Region, and Functional Safety Technician
Rockwell Automation