Donald Peck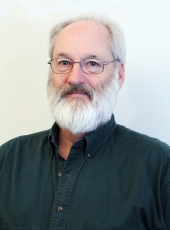 Contact
Research Associate Professor, Applied Computing
Retired Vice Chair - Department of Radiology, Henry Ford Health System
Retired Radiation Safety Officer, Henry Ford Health System

Current DICOM Standards Committee (Member) and DICOM Working Group 28 - Physics (Chair)
Areas of Interest
Medical Imaging
Health Informatics - Radiomics
Heathcare Standards Development
Recent Publications
Chapter 24 Clinical Practice in Imaging Informatics; in Clinical Imaging Physics: Current and Emerging Practice, edited by Samei E, Pfeiffer D; Hoboken, NJ: John Wiley & Sons. 2020
Hendee's Physics of Medical Imaging. 5th ed., Samei E, Peck D; Hoboken, NJ: John Wiley & Sons, Inc. 2019
Do Neural Information Extraction Algorithms Generalize across Institutions?, Enrico S, L, et.al.; "JCO Clinical Cancer Informatics, 3: 1-8, 2019
Current State of Practice Regarding Digital Radiography Exposure Indicators and Deviation Indices: Report of AAPM Imaging Physics Committee Task Group 232, Jones A, et.al. Phy 45(11): e1146-e1160, 2018.