Michigan Tech aims to be a leader in demonstrating sustainability through the campus experience. The campus is recognized by the EPA Green Power Partnership for purchasing 50% of our electricity from wind, by Tree Campus USA for landscape management, and by the League of American Bicyclists for our investments in bicycle education and infrastructure.
Students are directly involved in our campus sustainability efforts. Green Campus Enterprise is actively accounting for the campus carbon footprint, and the Sustainability Demonstration House provides an opportunity for experiential learning and living for Michigan Tech students. There are also many student organizations on campus that focus on sustainability and engage in sustainability related activities, including Students for Sustainability, an MTU chapter of Campus Corps, and Keweenaw Youth for Climate Action.
Michigan Tech is a member of The Association for the Advancement of Sustainability in Higher Education (AASHE) and is ranked by AASHE as a STARS Silver campus.
Resources
Check out the videos and links below to learn more about Michigan Tech's electricity, trash, water, and wastewater systems and what's happening around campus.
Monthly Solid Waste Disposal November 2022

Monthly Waste Recycling November 2022

Monthly Diversion Rate November 2022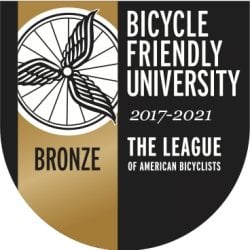 In November of 2017, Michigan Tech has been named a Bicycle Friendly University by the League of American Bicyclists. This is a renewal of the Bicycle Friendly University designation earned by Tech in 2013.
For more information about biking on campus, please visit the Campus Bike Initiative website.
Michigan Tech was recognized by the Arbor Day Foundation as a Tree Campus Higher Education honoree in 2019 and 2020. "The Tree Campus Higher Education program helps colleges and universities establish and sustain healthy community forests." You can learn more about the Tree Campus Higher Education program here. Michigan Tech is one of four public universities in Michigan to be recognized for our efforts related to "promoting healthy trees and student involvement."
Click here for more info about our tree care plan.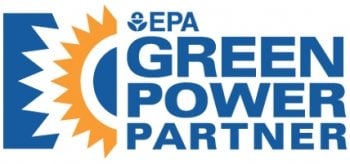 Michigan Tech is a Green Power Partner. We've joined the EPA Green Power Partnership and are using 18,002,174 kilowatt-hours of green power annually. We have been committed to improving our environmental performance and reducing the risks associated with climate change by switching to green power. Currently, 50% of our purchased electricity is from renewable wind power. Our commitment for 50% wind power extends through December 2025.