Michigan Technological University will host a showcase on artificial intelligence and its diverse and game-changing effects Oct. 4-6 with speakers, panels, workshops and interactive events.
The public is invited to Showcase [AI], presented by Michigan Tech's Institute of Computing and Cybersystems (ICC) and the College of Computing. The showcase explores the excitement and controversy surrounding the intuitive automated systems that are affecting more and more aspects of daily life, including health, industry and computing. The showcase runs from 6 p.m. Wednesday, Oct. 4, to 5 p.m. Friday, Oct. 6. Many events require registration but there's no cost to attend.
One of the goals of Showcase [AI] is to spread the word about the increasingly automated and rapidly advancing technologies that are a research focus at Michigan Tech. Organizers note that broad dissemination is an important part of the research process; the real impact of research hinges on reaching the people it affects. The showcase is also an opportunity to highlight the steady growth of interdisciplinary research activities. Establishment of the ICC in 2015 has resulted in an uptick in publications, grant awards, conference activities and recognitions. Departments within the ICC have expanded, including the addition of the mechatronics program. Mechatronics embodies the integration of AI into industry as part of a movement known as Industry 4.0.
Awards, a Keynote and Interactive Demonstrations
The event kicks off with the ICC Achievement awards and the College of Computing Honors Academy induction ceremony. Three achievement awards will recognize ICC members who uphold the institute's mission of promoting impactful research that benefits Michigan Tech and society at large. The induction ceremony honors Michigan Tech graduates who have distinguished themselves in their professions and others who have made extraordinary contributions to the advancement of the college and its programs. AI-related projects by faculty and students will be on display and refreshments will be served.
On Thursday and Friday, interactive demonstrations and lab tours are on the schedule. The largest iron foundry company in the world, Waupaca Foundry, will cast iron molds made by event guests. Professor Nathir Rawashdeh, an expert in applied computing, will lead a tour of the MTU Robotics Lab, showing a state-of-the-art intersection of mechanics, computing and electronics.
"Hands-on learning is a very attractive mode for both students and instructors because it is an efficient and enjoyable way to learn. Theoretical knowledge is very important, but practical application is becoming an ever-increasing skill employers seek. At Michigan Tech, we keep the laboratories updated and the sections small to ensure every student has adequate exposure to the equipment."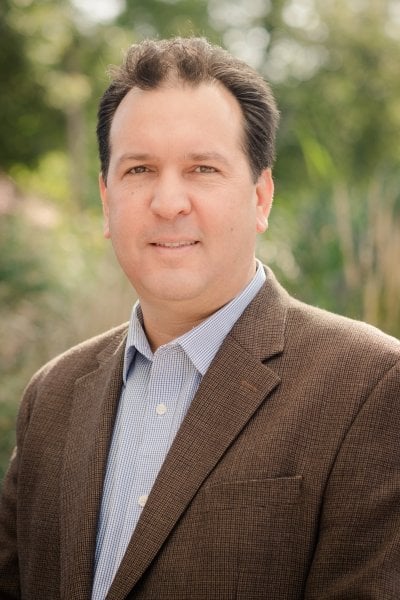 Featured talks include keynote speaker Tom Kelly, CEO of Automation Alley, and a virtual webinar with Bill Spotz, program manager at the U.S. Department of Energy. Jennifer Weller, National Science Foundation program officer for the Directorate for Biological Sciences (BIO), will also give a talk. Jeffrey Horn, professor at Northern Michigan University, will present on his collaboration with Michigan Economic Development Corporation.
Academic panels will feature lively discussion on relevant topics in the world of tech and AI. The "Women in IT and Tech" panel will focus on career opportunities and success in the computing field, as well as how to encourage more women to choose these careers. Another panel titled "AI in Academia and Industry" will focus on implemented and potential smart technologies, including advantages and concerns.
ICC student researchers will put their work on display during the showcase's poster competition, competing for scholarship awards in undergraduate and graduate categories.
Manufacturing Day Amplifies Industry 4.0
The poster competition, foundry demonstration, keynote speech and Horn's presentation are also part of Michigan Tech's Manufacturing Day on Friday, Oct. 6.
"With rapid developments in AI and automation, new advancements in technologies are changing the way that we see manufacturing. Manufacturing Day celebrates this recent progress and its future potential," said Vinh Nguyen, an assistant professor of mechanical engineering-engineering mechanics and MTU Manufacturing Day coordinator.
Showcase [AI] is the latest addition to the ICC event schedule, which includes the Computing [MTU] Showcases and Art in Silico juried computational art exhibition. All are designed to be entertaining and informative to visitors and members alike.
"From high school students participating in robotics competitions to data scientists in semiconductor facilities to biotechnicians in pharmaceuticals, there's more than enough room for everyone in manufacturing!"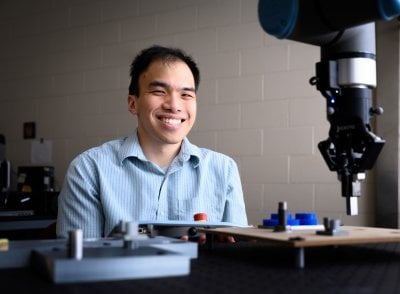 Article author James Townsend is research coordinator for the ICC.
Michigan Technological University is a public research university founded in 1885 in Houghton, Michigan, and is home to more than 7,000 students from 55 countries around the world. Consistently ranked among the best universities in the country for return on investment, Michigan's flagship technological university offers more than 120 undergraduate and graduate degree programs in science and technology, engineering, computing, forestry, business and economics, health professions, humanities, mathematics, social sciences, and the arts. The rural campus is situated just miles from Lake Superior in Michigan's Upper Peninsula, offering year-round opportunities for outdoor adventure.