Computing is everywhere — and Michigan Technological University's first Computing[MTU] Showcase is for everyone, as faculty, students, alumni and friends come together to share the latest developments, answer industry demands and explore possibilities.
The showcase, jointly hosted by Michigan Tech's College of Computing and the University's Institute of Computing and Cybersystems, will also honor its own. The event begins Monday, April 4, with an awards and induction ceremony, along with a discussion panel and reception at Michigan Tech's Rozsa Center for the Performing Arts. The showcase runs all day Tuesday and Wednesday in the Memorial Union Building featuring workshops, panels, demonstrations and talks by computing visionaries including alumna Dianne Marsh '86 '92. "Dianne is one of our most distinguished computer science alums, having worked in multiple industries, and now as director of device and security content at Netflix," said Dennis Livesay, dean of the College of Computing.
Register, Attend and Join the Conversation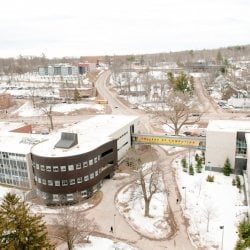 Explore the showcase schedule of speakers, workshops and get-togethers.
Sign up for in-person and virtual events. All are welcome and it's free.
Livesay is also looking forward to the keynote by Philip Bourne, founding dean of the University of Virginia School of Data Science. "Phil is a legend in bioinformatics and data science, having led some of the most important biomedical big data projects that this country has ever done," he said.
The showcase is intended to be a connection-maker on many levels. It's for prospective students considering computing or data science careers. Current undergraduate and graduate students will bring their most exciting innovations and research presentations to competitions and demonstrations. Faculty research will also be in the spotlight, with many presenting or taking part in workshops and panels on topics ranging from women in IT to visualizations in Python. And, both industry and alumni will be on hand to spark conversation about what's happening now in the world of computing and what's next.
"The Computing[MTU] Showcase is the party that celebrates the critical period of computing we're in at Michigan Tech and in our world," said ICC Director Tim Havens.
The showcase will host more than 20 speakers, including counterterrorism, health informatics, machine learning and security experts from companies and institutions ranging from Adobe, Amazon and Microsoft to the National Counterterrorism Center, the National Science Foundation and the U.S. Department of Defense.
The first Computing[MTU] Showcase won't be the last. Livesay says the intent is to create an annual event as relevant and dynamic as the cyber-curveballs and exponential growth of computing itself.
"We are working hard to elevate the visibility and role of computing at Michigan Tech and the showcase is a key part of that effort."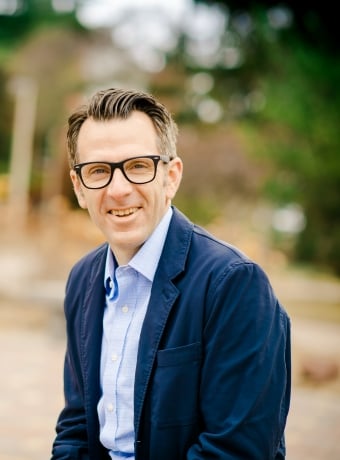 About Computing[MTU]
At Michigan Tech, computing is universal. As the first and only college in the state of Michigan solely focused on computing, MTU's College of Computing leads the campus in responding to 21st century digital transformation, including technological, economic and social needs across academic disciplines. It offers 12 computing degrees, 21 computing-related student clubs and shared computing infrastructure to address Industry 4.0 technologies including cybersecurity, cloud computing, robotics and mechatronics, along with big data, machine learning, modeling and simulation, and the industrial Internet of Things.
About MTU's Institute of Computing and Cybersystems
With 70 members in seven research centers representing more than 20 academic disciplines, the Institute of Computing and Cybersystems (ICC) collaborates with researchers around the world in an environment that fosters technological innovation. Research areas include cyber-physical systems such as wearable electronics, enabling secure data recovery for mobile devices; terrain identification and path planning for autonomous ground vehicles in unstructured environments; and technology-assisted conversations.
Michigan Technological University is a public research university founded in 1885 in Houghton, Michigan, and is home to more than 7,000 students from 55 countries around the world. Consistently ranked among the best universities in the country for return on investment, Michigan's flagship technological university offers more than 120 undergraduate and graduate degree programs in science and technology, engineering, computing, forestry, business and economics, health professions, humanities, mathematics, social sciences, and the arts. The rural campus is situated just miles from Lake Superior in Michigan's Upper Peninsula, offering year-round opportunities for outdoor adventure.