We offer state-of-the-art capabilities in subsurface (ice/soil) RADAR measurements in a man-portable, multi-static, FM-CW testbed systems.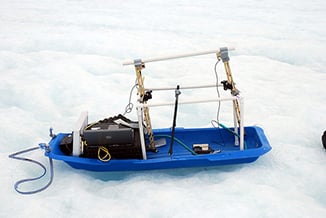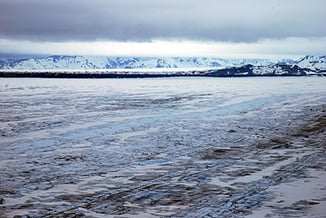 Research and Development
We test different GPR designs for ice penetration and sub-surface imaging.
We determine the electrical characteristics of concrete cores for studying weathering effects and moisture retention.
We measure custom GPR antenna characteristics.
Application/Research/Education Area
Test Bed Sensor Requirements
Ice Penetration Glaciology

Low frequency for deep penetration
Transportable via helicopter to remote sites

Underground Water Flow

Doppler processing to detect moving water
Field-deployable
Multi-static capable

3D Underground Imaging

Multi-static
Field-deployable, portable

Non-Destructive Testing

Sensitive, multi-frequency lab measurements

Foliage/Biomass Measurement

Multi-frequency data collection for parameter estimation
Field-deployable, portable

Soil Moisture/Salt Intrusion Measurement

Multi-frequency data collection for parameter estimation
Field-deployable, portable

Permafrost Imaging/Characterization

Multi-static
Man-portable, field-deployable

Avalanche/Mine Rescue

Man-portable, field-deployable
Doppler processing detect movement

Signal/Imaging Processing, RADAR System Design, Compressive Sensing Research

Programmable transmit frequencies
Multi-static, multi-channel
Reconfigurable