Michigan Tech has a long-standing reputation of offering an unparalleled mechanical engineering education.
Our challenging coursework, wide-ranging options, and state-of-the-art facilities will provide you with an experience like no other. As a graduate, you'll have hands-on abilities and the capacity to hit the ground running thanks to world class faculty and innovative teaching—each and every course is taught by faculty.
Tomorrow needs mechanical engineers who are prepared to make a difference in the world to solve challenges in healthcare, energy, transportation, space exploration, climate change, and more. We're ready. Are you?
Bachelor's Degree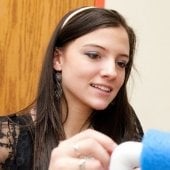 Ranking in the top ten, in degrees awarded for twenty-seven consecutive years, a bachelor's degree in mechanical engineering will prepare you to create a better tomorrow. Design components, devices, systems, and processes that will help solve today's biggest challenges in health care, transportation, world hunger, climate change, and more. At Michigan Tech, you will gain the skill set necessary for driving technological innovation.
Mechanical engineers apply the principles of motion, energy, force, and materials to design innovative products that are safe, efficient, reliable, and cost effective. In addition to design, as a mechanical engineer you'll work in research and development, testing, and manufacturing. You'll be well-suited for employment in a wide range of mechanical engineering fields, including the aerospace, automotive, biomedical, chemical, computer, communications, nanotechnology, and power-generation industries.