M. Bartley Seigel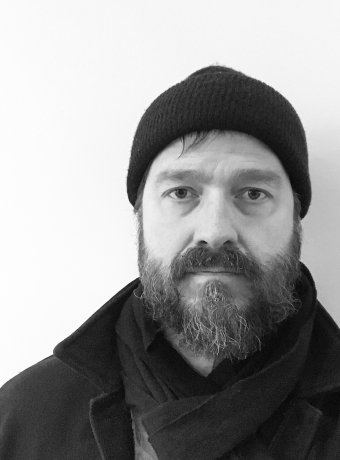 "If you jump / you will live a full life / while falling."
—from "You are so high in the tree" by Zachary Schomburg
Contact

Associate Professor of Creative Writing and Literature
Director, Michigan Tech Multiliteracies Center [MTMC]
MFA, Creative Writing. Pennsylvania State University
BA, Journalism. Eastern Michigan University
Biography
M. Bartley Seigel (he/him/his) is the author of This Is What They Say (Typecast Publishing); founding editor of Simple Machines; founding editor emeritus of PANK Magazine; and Associate Professor of Creative Writing at Michigan Technological University. His poetry appears in journals such as DIAGRAM, Fourth River, Michigan Quarterly Review, Split Rock Review, & Thrush, among many others, and was most recently anthologized in Rewilding: Poems for the Environment (Flexible Press). He lives in Houghton, Michigan, in Ojibwa (Chippewa) homelands and Treaty of 1842 territory.
Links of Interest
Specialties
Editing / Publishing
Emerging Literature
Literary Magazines
Literature in Translation
Poetry / Poetics
Writing Center Administration
Recent Publications
Single-Authored Books: This Is What They Say. Louisville, KY: Typecast (2013).
Recent Journal Publications:

"Fourteener for the Restless in the Middle of the Night." Barely South Review (2020).
"Before the Fall." The Fourth River (2019).
"Wave After Wave." Split Rock Review (2018).
"Birch Oil, Smoke, Pine Tar, Switch." Thrush (2018).

Recently Anthologized Poems

"Land Acknowledgement, Treaty of 1842 Territory." Rewilding: Poems for the Environment. Ed. Crystal S. Gibbins. Minneapolis, MN: Flexible Press (2020).
"Beach Glass." And Here: 100 Years of Upper Peninsula Writing, 1917–2017. Ed. Ron Riekki. Lansing, MI: Michigan State University Press (2017).
Recent Funding
(PI) Research Excellence Fund - Scholarship & Creativity Grant: "Simple Machines." Michigan Technological University (2020).
(Senior personnel) Connections Planning Grant: "A Human Centered Engineering Initiative." National Endowment for the Humanities (2019).
(PI) Erasmus+ Travel Grant. European Commission (2018).
Teaching Experience
Creative Writing Workshops in Poetry and Nature Writing
Editing
Introduction to Creative Writing
Introduction to Journalism
Introduction to Literature
Major American Authors: Philip K. Dick
Science Fiction & Fantasy Literature