Marilyn M. Cooper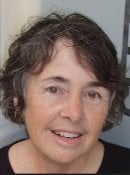 Contact
Emerita Professor of Humanities
PhD, University of Minnesota
Biography
After graduating from Penn State University with a BA in English and obtaining an AM in English from the University of Michigan, I worked as a textbook editor for Harcourt Brace Jovanovich in New York City for five years. I then went back to graduate school in Minneapolis and after receiving my PhD began teaching undergraduate and graduate courses in writing, rhetoric, linguistics, and literature in the English Department at the University of Southern California. I came to Michigan Tech in 1986 and helped establish the doctoral program in Rhetoric and Technical Communication. From 2000 to 2004, I edited College Composition and Communication, the flagship journal in the field of rhetoric and composition. My recent work focuses on the implications of process philosophy and complexity theory for understanding and teaching writing. I teach undergraduate courses in writing, grammar, and editing, and graduate courses in composition, rhetoric, and critical theory.
Specialties
Rhetoric and Composition
Social and critical theories of language, writing and teaching
"Rhetorical Agency as Emergent and Enacted," College Composition and Communication, 62 (2011): 420-49. Read More
"Being Linked to the Matrix: Biology, Technology, and Writing," Rhetorics and Technologies: New Directions in Writing and Communication, ed. Stuart A. Selber. Columbia: U of South Carolina P, 2010. Pp. 15-32.
The Animal Who Writes. Book manuscript under consideration at the University of Pittsburgh Press.