Dieter Wolfgang Adolphs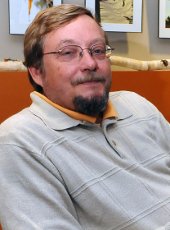 Contact
Emeritus Professor of German Language and Literature, Humanities
PhD, Washington University in St. Louis
Biography
Dr. Dieter Wolfgang Adolphs' work examines German and Austrian literature since 1880, critical theory, and the Frankfurt School. His literary research focuses on Thomas Mann, the Austrian playwright Hermann Bahr, and exile studies. His interests in theoretical issues include intercultural communication, the reception of literature, and the philosophical discourse of modernity.
"Gastlichkeit bei Thomas Mann," Gastlichkeit: Rahmenthema der Kulinaristik, ed by Alois Wierlacher (Berlin: Lit Verlag, 2012): 221-37.
"Die amerikanische Exil-RhetorikThomas Manns als Zeugnis einer weltanschaulichen Neuorientierung," Weltanschauliche Neuorientierungsversuche im Exil/New Orientations of World View in Exile, ed Reinhard Andress (Amsterdam, New York: Rudopi, 2010): 265-82
"Thomas Mann (6 June 1875 – 12 August 1955)," Nobel Prize Laureates in Literatures, Part 3: Langerkvist-Pontoppian (Detroit, Thomson Gale, 2007): 122-47.
"Theodor W, Adorner's Contribution to Thomas Mann's Doctor Faustus," in Die Alchemie der Exils: Exil als schoeperischer Impuls (Vienna, Edition Preasens, 2005): 149-165.
"Zur Bedeutung des amerikanischen Exils für Thomas Manns künstlerisches und essayistisches Werk," in Zeitenwende: Die Germanistik auf dem Weg vom 20. ins 21. Jahrhundert, ed. by Hans‑Gert Roloff (Bern: Peter Lang, 2002). 357-362.
"Hermann Bahrs kulturkritische Revision der Moderne in seinem essayistischen und literarischen Werk der Jahre 1904 bis 1906," Adalbert-Stifter-Jahrbuch 7 (1998): 49-60. (Publication date 2001).
"Thomas Manns Erzählung Die Betrogene: Ein literarisches 'Farewell to America'?" Colloquia Germanica: Internationale Zeitschrift für Germanistik 32 (1999): 257-86. (Publication date 2000.) 257-86.
"Cultural Studies und Critique of Power: Eine Herausforderung für die Deutschstudien in Nordamerika," Jahrbuch Deutsch als Fremdsprache: Intercultural German Studies 25 (1999): 147-86.
Dieter Adolphs and Egon Schwarz, "Thomas Mann," in Concise Dictionary of World Literary Biography: German Writers (Detroit, London, et al.: Bruccoli Clark Layman, 1999) 478-99.