Keeping Us and Our Data Safe
Healthcare privacy is complex, and there is a delicate balance between keeping patient data secure and safely sharing it. Healthcare organizations are dealing with an alarming and growing number of threats to the security of electronic health records. Breaches, ransomware, and employee data violations have become commonplace.
The software and technologies currently in use to reduce costs and improve quality in healthcare settings contribute positively to the efficient, secure use and mobility of personal healthcare information.
But the importance of safeguarding the personal healthcare information used in these systems, as well as protecting hardware and software systems against disruptions or attacks, cannot be overstated. This is where healthcare security and privacy professionals excel, working to ensure that new and existing technologies and practices are reliable, safe, and secure.
The Security and Privacy in Healthcare Certificate can be completed entirely online.
3 Classes. Two Semesters.
Program Summary: Security and Privacy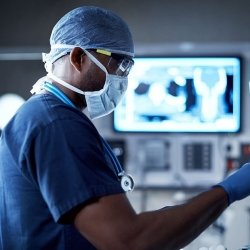 Health informatics security and privacy professionals merge their knowledge of patient care, medicine, and security and privacy to:
Secure and protect the privacy of health information.
Ensure compliance with state and federal healthcare data regulations.
Ensure inter-operability in the exchange of healthcare data.
Ensure healthcare systems are capable of safely and successfully adopting new technologies to improve the quality and efficiency of patient care.
---
Required Courses: 6 Credits
Jump-start your healthcare security and privacy knowledge with these two building-block courses. There are no prerequisites, so you can get started right away.
| Course Number | Course Title | Credits |
| --- | --- | --- |
| SAT 5111 | Security and Privacy | 3 |
| SAT 4520 | Machine Learning in Security | 3 |
Elective Courses, 3 Credits
Once you've completed SAT 5111 and SAT 5817, talk with your advisor about which elective course makes sense given your primary area of interest, career goals, coursework, and experience.
| Semester Taken | Course Number | Course Title | Credits |
| --- | --- | --- | --- |
| Fall | SAT 5241 | Designing Security Systems | 3 |
| Spring | SAT 5283 | Information Governance and Risk Management | 3 |
| Fall | SAT 5816 | Digital Forensics | 3 |
| Spring | CS 5000 | Cyber Policy and Law | 3 |
Outlook and Opportunities
Bureau of Labor Statistics (bls.gov)
Quick Facts: Information Security Analysts
2019 Median Pay: $99,730 per year
Typical Entry-Level Education: Bachelor's degree
Number of Jobs, 2018: 112,300
Job Outlook, 2018-28: 32% (Much faster than average)
Employment Change, 2018-28: 35,500
---
The data revolution is here. It's beautiful.