MHI Advisory Board Members
Michigan Tech's Health Informatics Advisory Board (HIAB) is a select group of professional healthcare leaders. HIAB members share their expertise and provide an independent review of the MS in Health Informatics program. They offer professional insight and make recommendations for changes to the program's content and administration to help continue a progressive, challenging, and robust curriculum with the aim of preparing students to be successful leaders, problem-solvers, and technical innovators in the fields of healthcare and medicine.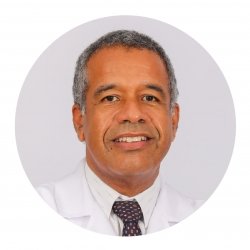 Dr. Marcos Almeida, MD, PHD
Orthopedic Surgeon
Professor, Medical School
Dr. Marcos Almeida is an orthopedic surgeon in Salvador, Brazil. Dr. Almeida also serves as a professor for the Bahiana of Medical & Public Health and a coordinator for a master's degree in Health Technology. Dr. Almeida is a well-respected researcher with an extensive publication record. He is a progressive physician who advocates for safe and innovative technological solutions in the clinical environment. Dr. Almeida brings valuable medical and global clinical insights to Michigan Tech's HIAB.
---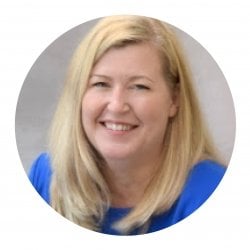 Theresa Anderson
Senior Data Strategy and Implementation Advisor

, Michigan Department of Health & Human Services (MDHHS)
Theresa is a highly-motivated, solutions-focused healthcare administration leader. She has broad experience identifying opportunities to drive improvements in healthcare operations to support quality care enhancements and better-serve patients and protect revenue. She brings a wealth of knowledge and experience to the HIAB, particularly in the areas of patients, payers, and clinical EHR systems.
---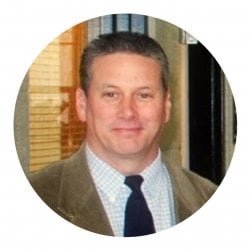 Daniel Boyle
Project Manager and HIE Analyst, UP Health Care Solutions / UP Health Information Exchange
Board of Directors, Michigan, HIMSS
For 30-plus years, Dan has worked in various capacities of the healthcare field. In the clinic setting, Dan has converted independent "private" practices into integrated healthcare systems and helped convert many clinic offices from a manual / paper environment to a fully integrated electronic health record environment, and promoting the "Patient Centered Medical Home" philosophy in all healthcare settings.
Dan now works with Upper Peninsula Health Care Solutions (UPHCS) and the Upper Peninsula Health Information Exchange (UPHIE) to bring together healthcare providers (public, private, government, not-for-profit, community health, support organizations, etc.) to exchange all forms of healthcare information in a seamless electronic network, bringing a higher level of healthcare coordination to patients everywhere.
Dan is also working on the future of healthcare informatics, serving on numerous boards and advisory groups focused on the standardization of healthcare care data to improve its interoperability, including the Michigan Health Information Management Systems Society (Mi-HIMSS).
---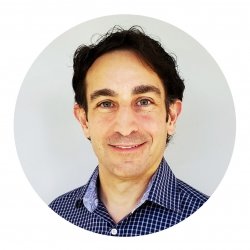 Eric Eder
Founder and President, CyberForce|Q
Eric Eder founded CyberForce|Q over 25 years ago and he has extensive experience in account and engagement management, and providing technical and strategic advice to clients. He works with organizations to advance their cybersecurity programs, leading a talented team in providing quality service. Eder is a certified cybersecurity professional with certifications related to health services, city government, and education. He is also a board member of the Michigan Healthcare Cybersecurity Council (MiHCC), a nonprofit corporation supporting the citizens, patients, workforce, and students of Michigan by protecting the critical healthcare information infrastructure.
---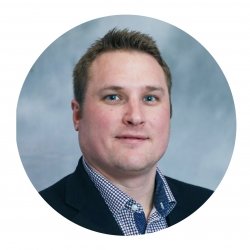 Lee Marana, MIS, MBA
Manager, HIE and Informatics, UP Health CareSolutions and UP Health Information Exchange
Lee Marana is a health IT professional with 12 years of experience in strategic planning, innovative program development, and project management within a fast-growing managed care organization and dynamic non-profit hospital network in the Upper Peninsula of Michigan. He is passionate about Health Information Technology (HIT), including the security and interoperability of data to improve health care outcomes, costs, care coordination, accuracy, and efficiency. Lee received his undergraduate degree in Management Information Systems, along with a Master of Business Administration (MBA) from Michigan Technological University in Houghton, Michigan and is currently continuing his education at the University of South Florida's Health Morsani College of Medicine Graduate School with an emphasis in Health Informatics. He currently serves as the President of the HIMSS Michigan Chapter, and enjoys coordinating professional development and educational opportunities for health IT professionals across the state.
He was previously the IT Security Officer and Administrator for Upper Peninsula Health Plan (UPHP), the managed-care and provider service organization serving the U.P. In this position, he was responsible for the development and oversight of the organization's HIPAA and IT security program, including implementation and maintenance of policies and procedures, new employee orientation and on-going training, risk mitigation and vulnerability testing, new software application vetting and evaluation, and monitoring internal and external compliance. While serving in this role, he simultaneously managed the operations of the region's health information exchange, Upper Peninsula Health Information Exchange (UPHIE), which included directing the activities of hospital and ambulatory interface development, marketing, and liaising with the state-wide exchange; Michigan Health Information Network (MiHIN), to coordinate and advance interoperability initiatives across the region and state. He is now full time as Manager of HIE & Informatics at UPHP & UPHIE to focus on further advancing HIE, telehealth, remote patient monitoring, and health informatics initiatives on behalf of the healthcare entities in the Midwest.
---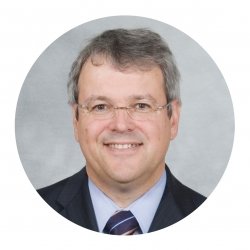 Dr. Thomas L. Simmer, M.D.
Senior Vice President and Chief Medical Officer (Ret.), Blue Cross Blue Shield of Michigan (BCBSM)
Until his retirement in 2020, Dr. Thomas L. Simmer oversaw Blue Cross Blue Shield of Michigan's medical policy, professional payment policies and national programs to improve quality, cost and access to medical services. He was responsible for reimbursement to more than 25,000 physicians throughout Michigan. Under this leadership, Blue Cross introduced physician incentive programs to promote cost-effective ways to prescribe drugs and to provide consistent care for people with chronic illness.
Dr. Simmer also provided leadership to the Michigan Quality Improvement Consortium. MQIC works with health plan medical directors across Michigan to create and put evidence-based guidelines into use. In 2010, Crain's Detroit Business honored Dr. Simmer with a Healthcare Hero award. It recognized his work promoting health care transformation in Michigan through the Patient-Centered Medical Home initiative and other collaborative programs with doctors and hospitals throughout the state. Prior to joining Blue Cross, Dr. Simmer served as Vice President of Health & Medical Affairs for Health Alliance Plan. He also served as Associate Program Director for the Internal Medicine Residency Program at Henry Ford Hospital and was the recipient of several Distinguished Service Awards. Dr. Simmer graduated from Wayne State University's School of Medicine and earned his bachelor's degree from the University of Michigan. He's a member of the American Medical Association, Michigan State Medical Society, and a Fellow of the American College of Physicians.
---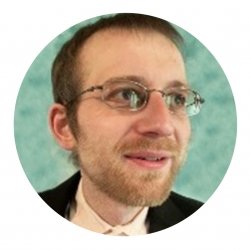 Ed Worthington
Owner, Advanced Health Technology Solutions, LLC (AHTS)
Ed Worthington is the owner of Advanced Health Technology Solutions (AHTS), a health IT consulting company that works primarily with physician groups and startups on data integration and product development. AHTS supports clients with a broad range of services including development of custom APIs for third-party healthcare applications, custom patient portals, and providing implementation and support for Blue Cross Blue Shield of Michigan's HIE Vendor Initiative. Prior to starting AHTS, he was the IT director of Northern Physicians Organization where he led the implementation of their health information exchange, security/HIPAA compliance efforts, and registry platform.
---