1
What is the status of my financial aid?
For Fall semester admissions, the offers of financial aid are made throughout April and sometimes into May. If you do not hear from us that probably means that we are not prepared to offer you financial aid at this time. However, we keep your application on file just in case an opening develops or we receive funds to hire additional graduate students. In that case, we will contact you for your availability. This can happen at any time during the year including the possibility of starting in the Spring semester.
2
May I contact a faculty member for financial aid?
Research assistantships in a particular area of concentration are generally awarded by a faculty member working on funded research in that area. You may contact a faculty member for the availability of research assistantships in your area of specialization.
3
Is financial aid available for international students during the first year?
Yes, first-year international students who have been accepted in our graduate programs may apply for TA and RA positions.
4
What are my chances of getting financial aid?
The offers of financial aid depend on several factors including GRE/TOEFL scores, personal/phone interviews, previous research/industrial/teaching experience, area of concentration, department needs and the financial factors. Competition for teaching and research assistantships is always very keen and admitted students are always encouraged to find other sources of support including personal/family funds. Several students start their graduate education based on personal funds and later find some form of financial support including assistantships and on-campus employment though clearly, it can not be guaranteed.
5
Is there a separate application for financial aid?
No. Every student accepted into the graduate programs is considered for financial aid. The student would be contacted directly if they are eligible for financial aid. For additional sources of funding visit the Graduate School Financial Information page.
6
What are the minimum GRE and other requirements for admissions?
There are no set minimum requirements. The offers of graduate admission depend on several factors including previous coursework and performance therein, previous research/industrial experience, GRE/TOEFL scores, recommendation letters, area of concentration and the department needs. You may apply to either the MS or the PhD program though requirements for admission to the latter are obviously much higher.
7
How long are TOEFL and GRE scores valid?
TOEFL scores are valid for 2 years from the date you take the test. If your GRE scores are more than 2 years old, see if you can get an official score report (directly from ETS) to include with your application packet.
8
Are GRE and TOEFL scores required for admission?
For international applicants, TOEFL and GRE scores are required for admission into our graduate programs. For domestic students, GRE scores are welcome (in fact, recommended) though not required and will be considered in the admission process if submitted.
9
What is the deadline for submitting applications?
There is no formal deadline for submitting applications for admission to the graduate programs in Electrical & Computer Engineering. Applications are processed as they are received. However, keep in mind that most of the GTA / GRA offer decisions are made in March and April for the upcoming Fall semester admissions. Therefore, applications should be submitted by February 15 if you want to be considered for the first round of GTA / GRA offers.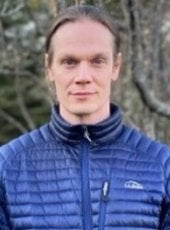 Associate Professor, Applied Computing
Director, Health Informatics Graduate Program
Affiliated Associate Professor, Data Science
906-487-3248
Rekhi Hall 105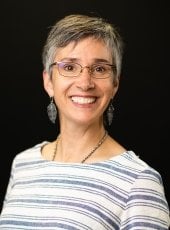 Academic Advisor, Applied Computing
906-487-2524
Rekhi Hall 221
Grad School Calendar