Healthcare Revolutionized by Data
The healthcare industry will produce 2.3 trillion gigabytes of nonstructured data in 2020 alone by some estimates, a figure that increases 48% each year. This flood of data, along with a pressing need to address industry inefficiencies, poises the healthcare industry for a quantum leap in digital Innovation.
This exploding Health Informatics sector needs professionals of many kinds to support, implement, assess, teach, and research AI healthcare solutions. The field is young and opportunities are plentiful and well-compensated.
New software solutions and cutting-edge research are being developed and implemented now to overcome these challenges, and there is ample room and immediate need for novel ideas and innovation.
The Artificial Intelligence in Healthcare certificate program can be completed entirely online.
Program Summary: Artificial Intelligence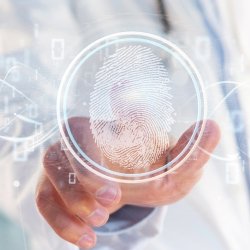 As a health informatics professional, you'll merge your knowledge of patient care with your understanding of artificial intelligence concepts, methods, and tools to:
Work with providers, healthcare professionals, and patients to assess and implement information solutions.

Characterize, evaluate, and refine clinical processes.

Develop, implement, and refine clinical decision support systems.

Lead procurement, customization, development, implementation, management, evaluation, and continuous improvement of clinical information systems such as electronic health records and order-entry systems.
---
3 Classes, 2 Semesters
The 9-credit Artificial Intelligence in Healthcare Certificate can be completed over two semesters, and totally online if you wish. You'll complete required coursework, then work with your academic advisor to select the elective that fits your primary area of interest.
Required Courses: 6 Credits
Jump-start your heath informatics knowledge with these two building-block courses. There are no prerequisites, so you can get started right away.
| Course No. | Course Title | Credits |
| --- | --- | --- |
| SAT 5114 | Artificial Intelligence in Healthcare | 3 |
| SAT 5424 | Population Health Informatics | 3 |
Elective Courses: 3 Credits
Talk with your advisor about which elective courses make sense given your primary area of interest, career goals, coursework, and experience.
| Semester | Course No. | Course Title | Credits |
| --- | --- | --- | --- |
| Fall | SAT 5165 | Introduction to Big Data Analytics | 3 |
| Spring | SAT 5141 | Clinical Decision Support Modeling | 3 |
| Spring | SAT 5314 or SAT 5990 | Applied Machine Learning in Healthcare | 3 |
---
AI and machine learning hold the keys to significantly improve healthcare efficiencies, reduce costs, and safeguard the health and privacy of millions of people.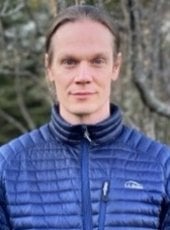 ---
---