Speakers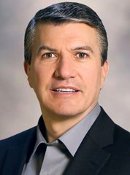 David Barnes
Program Director, Strategy and Emerging Internet Technologies
IBM
David Barnes is a program director in IBM's Emerging Technologies group and the lead technology evangelist at IBM. As a self-described nonconformist working in one of the world's largest technology companies, Barnes has spent more than two decades traveling the world to evangelize the virtues of new and emerging technologies and their potential effects on society. Always looking for ways to share his passion for leading-edge technology, he has been mentoring interns at the IBM Extreme Blue innovation lab for nearly ten years. He takes great joy in helping college students develop their skills and revels in their energetic, creative approaches to emerging technology.
Barnes was born in Traverse City and raised in Bridgman, a small farming community in southern Michigan. His father ran a radio and television business, and from grade school on he was immersed in electronics, learning to work with an oscilloscope at the age of eight. Those early skills landed him a job as an IBM field engineer when he was nineteen.
He had a love for the job—carrying a toolbox and oscilloscope while fixing mainframe computers—but it wasn't until he was asked to give a presentation on a new IBM product to a customer executive that he found his passion. Looking back, he remembers how the experience "made me tingle, and things were never the same." Before long, Barnes was bombarded with requests to speak to larger and larger audiences, and he soon became IBM's first technology evangelist.
As technology evolved, so did Barnes. He began his journey with the introduction of the IBM PC, helped pioneer the World Wide Web when he declared on television in 1995 that "the Internet is not just some pie-in-the-sky kind of thing," achieved patents in voice recognition and natural language understanding, and is now a lead spokesperson for IBM's Watson. The supercomputer gained fame for its championship performance on the quiz show Jeopardy!; IBM is now applying its unparalleled computing power in an even more challenging arena: medical diagnosis and treatment.
Over the last twenty-five years, Barnes has traveled to nearly forty countries, presenting to audiences ranging from executives to developers to heads of state, appearing on radio and television shows around the world, and becoming a member of the Screen Actors Guild while starring in a series of IBM TV commercials titled "The Warped World of David Barnes."
Through all of this, his love for technology has only grown. Barnes geeks-out for gadgets and street photography and enjoys hacking at code whenever he can find the time.
Student Speaker—Katherine Price
From Brighton, Michigan, Katherine Price is an environmental engineering graduate, and she is leaving Michigan Tech after being heavily involved on and off campus. She also has maintained a GPA of nearly 4.0.
She had Michigan Tech in her blood from birth: her grandparents, Sherwood and Marion Price, taught at Michigan Tech, and her father, Ken, is an alumnus.
Her Women in Engineering experience in high school helped her decide on environmental engineering, she says. Price has been a summer intern twice with General Motors, in Spring Hill, Tennessee, and Hamtramck, Michigan. She has been involved with a Senior Design project: "Designing a Micro Hydroelectric Power System" (including a visit to a remote village in Panama).
Price has also been a teaching assistant for a first-year student success course, an Orientation Team Leader, a coach in the Civil and Environmental Engineering Learning Center, and an Admissions tour guide.
Her extracurricular involvement includes the Society of Women Engineers, Women's Soccer Club, Young Women Leaders Program, Tau Beta Pi Engineering Honor Society, Blue Key Honor Society, Society of Environmental Engineers, Innovative Create Engage Leadership Society, Homecoming Court Representative, and Superior Wind Symphony.