If you are interested in understanding people—how they think, behave, and interact with other people, technology, or the world around them—in order to improve their personal and professional well-being, then a Bachelor of Science in Psychology or a Bachelor of Science in Human Factors from Michigan Tech is for you. In our psychology program, you can choose to study psychology in general, or focus in one of three concentration areas: clinical/counseling, social psychology, or cognitive psychology. Our program is flexible by design. Explore your interests and design a personalized curriculum to help you meet your specific career goals or prepare to pursue a graduate degree across a range of specialties.
Are you interested in both people and technology? Our Bachelor of Science in Human Factors integrates coursework in psychology, human-centered design, engineering, computer science, and business to prepare you to solve problems where humans and technology intersect. In this program, you'll learn by doing. Real-world projects and research, combined with the ability to customize your degree with one of three concentrations, will make you a competitive candidate in just about any industry. Accelerate your career by earning a human factors master's degree in just one extra year.
Both of our undergraduate degree programs provide you with a range of skills that will give you a competitive edge in today's job market:
Strong critical-thinking skills
Strong communication skills
Experience working effectively in multidisciplinary teams
The ability to apply psychological research to the workplace and design
Enhanced interpersonal skills, including cross-cultural understanding
Insight into human reasoning and decision-making
Program Information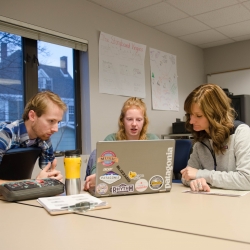 Our psychology bachelor's degree offers a great deal of flexibility—in both coursework and career options. For example, all psychology majors have internship opportunities where they can earn course credit while working with local nonprofit organizations, schools, or companies, or by doing research in Michigan Tech research labs. Our cutting-edge program provides a hands-on education based on curriculum guidelines established by the American Psychological Association.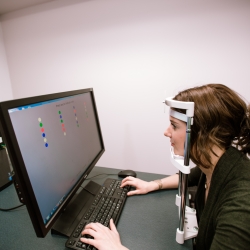 Human factors is an interdisciplinary field with academic roots in psychology, engineering, and computer science. Our human factors bachelor's degree is intentionally designed to provide students with foundational courses in several disciplines to establish an ingrained understanding and appreciation of how each views and approaches complicated socio-technical problems. The human factors major will provide students with opportunities to collaborate with students and faculty across colleges. Its technical concentrations leverage existing coursework in the College of Engineering, College of Computing, and College of Business, and culminate in hands-on industry experience through the Enterprise program.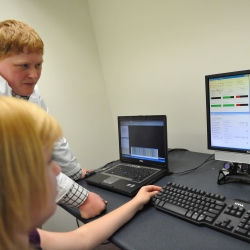 Virtually every profession relies on effective social interaction, whether it happens in person or digitally. A psychology minor gives any student an extra edge in their field, regardless of major.