Zhiying (Jenny) Shan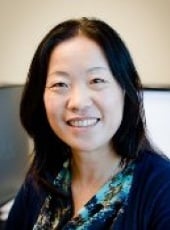 Professor, Kinesiology and Integrative Physiology
Affiliated Professor, Biological Sciences
Affiliated Professor, Biomedical Engineering
Biography
Dr. Zhiying Shan is a Professor in the Department of Kinesiology and Integrative Physiology and Adjunct Professor in the Department of Biological Science, as well as the Department of Biomedical Engineering at Michigan Technological University. Her research interests focus on the mechanisms of salt sensitive hypertension and associated cardiovascular diseases, particularly developing novel targets for the treatment and management of those diseases.
Research Interests
Central Mechanism of Salt Sensitive Hypertension
Brain Prorenin Receptor and Hypertension
Brain Orexin System and Hypertension
Stress and Neuroinflammation and Hypertension
Neuronal Mechanism of Metabolic Syndrome
Uribe KP, Correa VL, Pinales BE, Flores RJ, Cruz B, Shan Z, Bruijnzeel AW, Khan AM, O'Dell LE. Overexpression of corticotropin-releasing factor in the nucleus accumbens enhances the reinforcing effects of nicotine in intact female versus male and ovariectomized female rats. Neuropsychopharmacology, 45(2):394-403, 2020.
Chapp AD, Behnke JE, Driscoll KM, Fan Y, Hoban E, Shan Z, Zhang L, Chen QH. Acetate Mediates Alcohol Excitotoxicity in Dopaminergic-like PC12 Cells. ACS Chem Neurosci. PMID: 30247872. 2019
Jiang E, Chapp AD, Fan Y, Larson RA, Hahka T, Huber MJ, Yan J, Chen QH, Shan Z. Expression of proinflammatory cytokines Is upregulated in the hypothalamic paraventricular nucleus of Dahl salt-sensitive hypertensive rats. Front Physiol 9, 104. 2018
Chapp AD, Schum S, Behnke JE, Hahka T, Huber MJ, Jiang E, Larson RA, Shan Z, Chen QH. Measurement of cations, anions, and acetate in serum, urine, cerebrospinal fluid, and tissue by ion chromatography. Physiol Rep 6, e13666. 2018
Fan Y, Jiang E, Hahka T, Chen Q, Yan J, Shan Z. Orexin A increases sympathetic nerve activity through promoting expression of proinflammatory cytokines in Sprague-Dawley rats. Acta physiologica, 2017
Chapp AD, Cheng Z, Shan Z, Chen QH. Long-term high salt intake involves reduced SK currents and increased excitability of PVN neurons with projections to the rostral ventrolateral medulla in rats. Neural Plasticity, 7282834, 2017
Huber MJ, Chen QH, Shan Z. The Orexin System and Hypertension. Cell Mol Neurobiol. 2017.
Huber MJ, Fan Y, Jiang E, Zhu F, Larson RA, Yan J, Li N, Chen QH, Shan Z: Increased Activity of the Orexin System in the Paraventricular Nucleus Contributes to Salt-Sensitive Hypertension. American journal of physiology Heart and circulatory physiology, 2017.
Larson RA, Chapp AD, Gui L, Huber MJ, Cheng ZJ, Shan Z, Chen QH: High Salt Intake Augments Excitability of PVN Neurons in Rats: Role of the Endoplasmic Reticulum Ca2+ Store. Frontiers in neuroscience, 11: 182, 2017.