Overview
Atomic force microscopy is a subset of scanning probe microscopy. The Veeco Nanoscope II operates in contact mode and is primarily used for high-resolution imaging and surface force measurements in both gas and liquid environments.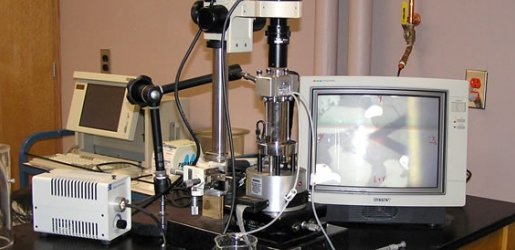 Capabilities
SOP
Cantilevers are located in a box in the AFM lab. There is a log sheet next to them. Facility users must record their use of tips.
General purpose tapping mode cantilevers are available for $21 each. Users will be charged for a new training cantilever. Afterwards, users can purchase any other type of cantilever themselves. Contact staff for a vendor list.