Overview
Atomic force microscopy is a subset of scanning probe microscopy. The Veeco Nanoscope II operates in contact mode and is primarily used for high-resolution imaging and surface force measurements in both gas and liquid environments.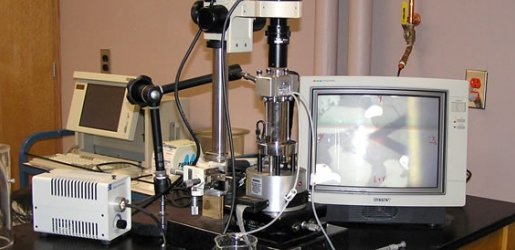 Capabilities
SOP
Cantilevers are located in a box in the AFM lab. There is a log sheet next to them. Facility users must record their use of tips.
Training
eTraining
Free online eTraining is available for this instrument. This self-paced tutorial and reference content does not replace course requirements for authorized usage.
Available topics related to this instrument: