Keeping it Safe on Mont Ripley's Lift
By Dennis Walikainen | Published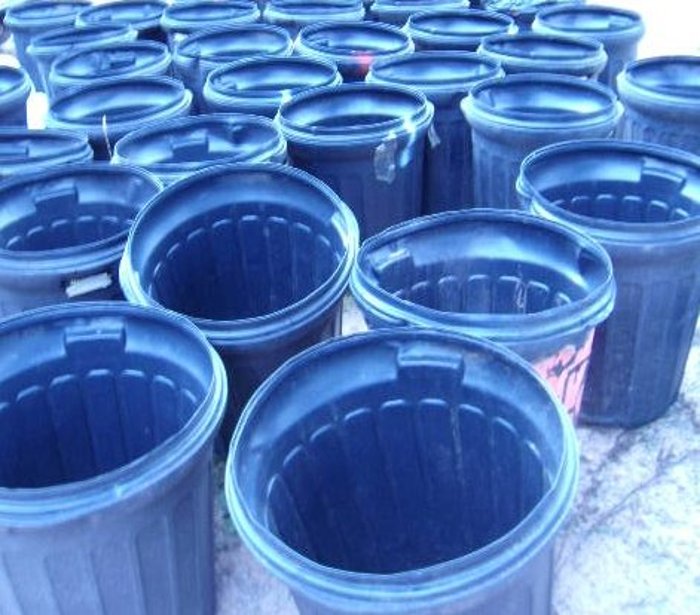 Between the raindrops on a cool weekday morning, workers at Mont Ripley were filling huge trashcans with water—via hoses, not the sky.
It was part of a five-year safety inspection, this one the first for the newest chairlift, the Copper Lift, built in 2007.
Operations Manager Kevin McClellan was working with Ted Noonan, lift mechanic, and Chris Byron, vehicle maintenance, to stop the lift, fill two cans on each chair, and send them up the hill.
It all took place under the watchful eye of Chris Williams, state lift inspector from Gaylord. He watched, stopped, sped up and recorded the lift's responses.
"We isolate the brakes to test them," Williams explained. "We also run the lift empty as fast as possible to gauge the time and distance and compare statistics with the loaded lift."
Loaded is right; some 35 chairs were piled with two 180-pound trashcans each, more than 12,000 pounds heading up the hill. The lift is also tested for a downhill trip, although that test is not as rigorous. Most people get off at the top.
"Except for color season," said ski hill manager Nick Sirdenis. "We have two weekends coming up (Oct. 6-7 and Oct. 13-14) when we give rides both ways."
Sirdenis and Williams pointed out that the standards by which lifts are judged in Michigan are the role model for the nation. And many states don't even have standards.
Some 50 Michigan ski hills have been operating since the early 1960s—more than anywhere else in the nation—and "I've never had one fail inspection," Williams said.
Suddenly, a loud "clack-clack-clack" sounds off.
"That's what we call the 'drop dog,'" Sirdenis says. "It's supposed to sound that way, and it's actually the fourth braking mechanism we would use if the first three fail. We have a backup to a backup to a backup."
Sirdenis says his staff has learned to do much of their own maintenance. They know the equipment best and are able to fix it more quickly. McLellan, for example, has been trained in welding and nondestructive testing of steel.
"So we can be self-sufficient," Sirdenis says. "He can inspect and repair our steel, which we have a lot of," he said, pointing to the lift structure.
That maintenance includes scaling the towers of the lifts, some of them 50 feet in the air, to check them out and work on them. Not for the faint of heart.
Next up for safeguarding is the Husky Lift. Although it is the oldest on the hill, it's not been overused, in part because of the short ski seasons of the past.
"We used to average 56 skiing days before the snow-making equipment," Sirdenis says. "Now we average 106."
The Husky lift will be refurbished, but it is not ready for inspection yet. It's running fine, however, and will be ready for the color season rides.
Michigan Technological University is a public research university, home to more than 7,000 students from 60 countries. Founded in 1885, the University offers more than 120 undergraduate and graduate degree programs in science and technology, engineering, forestry, business and economics, health professions, humanities, mathematics, and social sciences. Our campus in Michigan's Upper Peninsula overlooks the Keweenaw Waterway and is just a few miles from Lake Superior.