The Historical Society of Michigan has named the Michigan Technological University Archives and Copper Country Historical Collections winner of its 2016 Special Programs/Events Award, for its "Black Voices in the Copper Country" project.
"Black Voices" was recognized for its "dynamic series of programming, exhibits and social media campaigns relating African American social history in the Copper Country."
The award will be presented at the historical society's annual State History Conference in Alpena, Michigan, Sept. 23-25, 2016.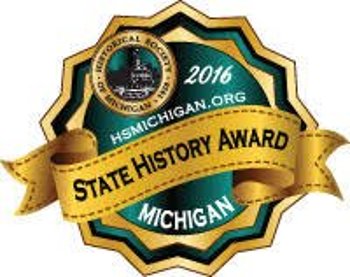 The society presents the State History Awards every year to individuals and organizations that have made outstanding contributions to the appreciation, collection, preservation and/or promotion of state and local history. The awards are the highest recognition from the Historical Society of Michigan, the state's official historical society and oldest cultural organization.
There were 15 other awards in categories including a lifetime achievement award, distinguished volunteer service, books, magazine articles, media and restoration projects.
"Black Voices in the Copper Country" project was funded in part by the Michigan Humanities Council, an affiliate of the National Endowment for the Humanities. It ran from May through July 2016 and featured several public programs and exhibits to showcase the African American experience in the region's history.
"This project was launched after a conversation with Michelle S. Johnson, a community historian with the Michigan Historical Center, who stopped by my office out of the blue in the fall of 2014," says Lindsay Hiltunen, university archivist at the Michigan Tech Archives. "She let us know our local resources could contribute to a larger statewide initiative to document black voices in Michigan history. While we were doing that, it only made sense to develop a larger programming and exhibit series that could showcase our findings locally as well."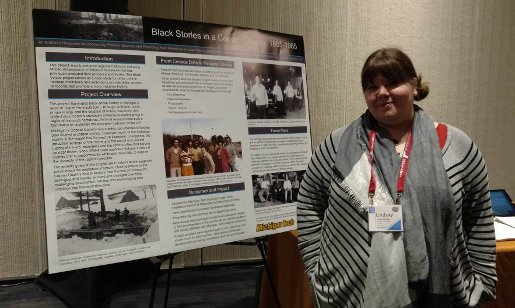 Over the course of the project, the Michigan Tech Archives hosted several community events and lectures, presented at the National Council on Public History's annual conference in Baltimore last March, and launched a photograph exhibit at the Carnegie Museum of the Keweenaw and a web exhibit, still available on the Michigan Tech Archives website: http://blackvoices.lib.mtu.edu/
For more information about "Black Voices in the Copper Country" or the Michigan Tech Archives, e-mail copper@mtu.edu or call 906-487-2505. Find them on Twitter @mtuarchives.
Michigan Technological University is a public research university founded in 1885 in Houghton, Michigan, and is home to more than 7,000 students from 55 countries around the world. Consistently ranked among the best universities in the country for return on investment, the University offers more than 125 undergraduate and graduate degree programs in science and technology, engineering, computing, forestry, business and economics, health professions, humanities, mathematics, social sciences, and the arts. The rural campus is situated just miles from Lake Superior in Michigan's Upper Peninsula, offering year-round opportunities for outdoor adventure.