Undergraduate Expo Showcases Student Ingenuity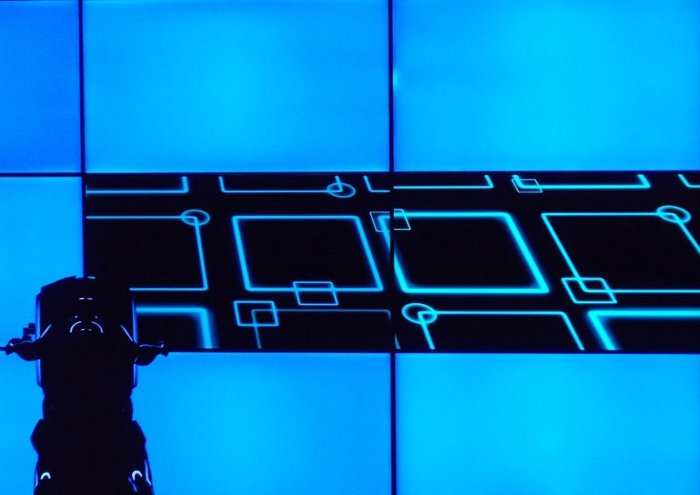 More than 60 student teams will display their research projects at the Undergraduate Expo from 8 a.m. to 3 p.m Thursday, April 18, at the Van Pelt and Opie Library.
Prepare to be amazed.
Whether as a Senior Design team or an Enterprise, students tackle complex problems, sponsored by industries and other organizations, and routinely come up with clever solutions.
Case in point: improving walkers for the elderly.
Biomedical engineering students are improving the folding and locking mechanisms of walkers and creating a touch-sensor lighting system for night use. All these are important safety features, according to Dan Muckala and Matt Kilgas.
"We are working on height and width issues, too," said Muckala. "Often, family members buy the wrong size."
The team will test prototypes at a local senior-living center, and that will be rewarding in itself. "It'll be nice to see our product put to use," said Kilgas.
They have been working on the walker since October, and they admit it was tough to put it together under the one-year Senior Design deadline. A well-developed prototype, however, is expected to be ready for the Expo.
An Enterprise team is working on entirely different types of projects for Expo and beyond: videogames.
One of the Husky Game Development teams is creating a new game based on the classic sci-fi flick "Tron." One goal is to actually get it to market someday, said advisor Scott Kuhl, assistant professor of computer science. "We've had previous success. We released Arcane Brawlers on Xbox a few years ago."
As the team lays down the framework for "Tron," they also go retro to the very first videogame, "Pong." On a wall of monitors, team members and Kuhl play a gigantic version, using large, handheld objects as paddles, and the paddles get smaller when you miss the ball, just as they did in the original game.
"We need a base to work from," said Kuhl. With seven different teams exploring the world of videogames, one of them might just hit it big.
Another Senior Design team is focused on water valves. They seek a better way to find leaks, according to fifth-year mechanical engineering major Neil White.
"We had two goals: improve test reliability and improve cycle time," he said. Their creation replaces the current visual inspection that water companies must do. Instead, it measures water pressure drops.
"We can test faster, too, because we test both sides of the valve at once," White said. The mock-up system runs on 120 volts and is portable. It also features a filter system. "I'd drink the water that comes out," he said.
This five-person Senior Design team is an engineering melting pot: mechanical, compute and electrical engineering are represented. Future goals could include improving the automation of the system and testing the other five valves that their sponsor, EJ Group, produces, White said.
Then there's an autobot that is being prepped for the Expo and a major summer competition.
The Blue Marble Security Enterprise's autobot team is running "Bishop," a three-wheeled, battery-operated robot, through "his" paces. They've made improvements on last year's machine, according to Sarah Przybyla, a computer science and computer engineering double major.
"We are using a new laser range finder and game simulation software to help us in the IGVC [Intelligent Ground Vehicle Competition] downstate this summer," she said. In the competition the bot has to navigate around orange barrels and stay within boundaries while carrying a 20-pound payload. The course is in the grass, which has proved a problem in the past. Small hills, too, were difficult.
"Last year, the bot only had the two large drive wheels," said project manager Luke Mahowald, a computer engineering and electrical engineering double major. "We added the front wheel this year to help with grass and gradients."
They also mounted a GPS and an additional camera, for more information-gathering. "The additional information provides us with more to work with for increased accuracy," Mahowald said.
The team has had alumni help, too. A couple of recent grads, Zachary Wolbers and Marcus Beltman, have given them good feedback and will attend the IGVC competition.
"This is that kind of Enterprise," Przybyla said. "Once you get on it, you stay on it."
Other projects on display will run the gamut from battery-powered roller skates to prosthetic knees, from improved wind turbines to jet-propelled kayaks.
The thirteenth annual Undergraduate Expo is sponsored by the College of Engineering and the Institute for Leadership and Innovation.
Michigan Technological University is a public research university founded in 1885 in Houghton, Michigan, and is home to more than 7,000 students from 55 countries around the world. Consistently ranked among the best universities in the country for return on investment, the University offers more than 125 undergraduate and graduate degree programs in science and technology, engineering, computing, forestry, business and economics, health professions, humanities, mathematics, social sciences, and the arts. The rural campus is situated just miles from Lake Superior in Michigan's Upper Peninsula, offering year-round opportunities for outdoor adventure.