Break digital barriers, build digital literacy.
Many people over a certain age are intimidated by computers. So it was unprecedented when a 70-year-old woman whose native language isn't even English took the podium at an international computer accessibility conference to describe how a Michigan Technological University program helped her gain digital literacy.
Digital literacy. It's the ability to use technology to find, evaluate and apply information. And on digital devices, information comes in many different forms—from sound files and text, to videos and animated graphics. If you're digitally literate, you can effectively operate whatever device or technology you're using to gather the information you need, no matter its format.
For younger generations, digital literacy seems to come naturally—they're growing up with technology in a way that Baby Boomers and Generation X could once only imagine. For many older adults, however, using computers, smartphones and other digital devices remains unfamiliar territory and can be a source of great anxiety.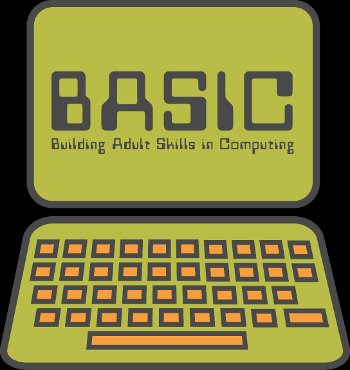 Since 2011, Michigan Tech researchers have been helping older adults break down these digital barriers. As part of a program called Building Adult Skills in Computing (BASIC), they've hosted weekly tutoring sessions at Portage Lake District Library to address whatever issue a BASIC patron is facing.
Last year, four BASIC "regulars" co-authored an academic paper – known as an experience report – to describe their successes and struggles in gaining digital literacy. When the report was accepted for presentation at the International ACM SIGACCESS Conference on Computers and Accessibility in October 2016, co-author Kanak Nanavati, a 70-year-old woman originally from India, flew to Nevada and addressed researchers directly from the podium.
According to Charles Wallace, an associate professor of computer science at Michigan Tech, Nanavati's presentation was a first—no one who participated in an experience report had ever presented at the conference before. Because the conference focused on developing technology, the BASIC presentation offered a fresh perspective—the user's.
"Even if you design technology well," Wallace says, "you still need to have supports in place to help people learn to be confident users. If people aren't confident, they're not going to be willing to explore and figure it out, even if it's really well designed technology. Our study fit neatly into the context."
"Community programs like this can help provide much-needed support toward great technology that can improve the lives of older adults, if we can just get them to use it."
Although aging is seen as an accessibility concern, research tends to focus on the issues normally associated with aging: loss of fine motor control, vision, hearing and memory.
"Many in the technology world haven't realized that simply being older might cause accessibility issues," Wallace says, "and that's what we're addressing."
Digital Literacy: A Matter of Life or Death
Technology plays an ever-increasing role in self-administered health care—patients are asked to navigate health care technology, websites and apps on a regular basis. For many, this can include phone apps that send reminders for medical regimens, such as taking pills or monitoring blood glucose levels.
For people who don't use technology on a daily basis or who feel anxiety when trying something new, being asked to use an app to stay alive or healthy can be daunting. Kelly Steelman, a Michigan Tech assistant professor of cognitive and learning sciences, says a program like BASIC can provide patients with "the skills they need to keep themselves healthy and adhere to instructions provided by a health care provider."
Steelman serves as a BASIC tutor and researcher alongside Wallace, and both list anxiety as one of the most common obstacles to digital literacy. BASIC patrons are often afraid they'll break their device or click on something without knowing what the consequences are. This anxiety leads to an unwillingness to explore.
Wallace notes that BASIC participants often show up with problems that the tutors can't immediately answer, and the tutoring session focuses on how to figure it out.
"It's great to explode the illusion that the tutor knows everything about every website and every device," Wallace says.
Steelman agrees. "When we say we've never seen something before—that we don't know—that moment seems magical."
She and Wallace say the "let's figure it out together" approach is one of the keys to making BASIC a comfortable, safe spot for people to ask more questions and feel empowered to seek out answers.
"The BASIC program helps me develop confidence in navigating technology so I can be in touch with family and friends. It's also a great support to elderly community members like me who feel free to talk about any technology-related problem we need to solve."
Steelman and Wallace are studying the techniques of the most effective BASIC tutors—who include both Michigan Tech professors and students—to reduce anxiety, encourage exploration and boost confidence. They plan to use the results of their research to develop software that will work in tandem with other tutoring programs to help support development of digital literacy. They also aim to use the lessons they've learned, both as tutors and from tutors, to formalize the BASIC program and share it with groups that want to use a similar approach in their communities.
"Our emphasis is less on step-by-step instruction," Steelman says, "and more on the underlying skills of exploration and building self-efficacy to help people become competent, confident users of computers and technology."
To learn more, check out the Breaking Digital Barriers project on Superior Ideas.
Michigan Technological University is a public research university founded in 1885 in Houghton, Michigan, and is home to more than 7,000 students from 55 countries around the world. Consistently ranked among the best universities in the country for return on investment, Michigan's flagship technological university offers more than 120 undergraduate and graduate degree programs in science and technology, engineering, computing, forestry, business and economics, health professions, humanities, mathematics, social sciences, and the arts. The rural campus is situated just miles from Lake Superior in Michigan's Upper Peninsula, offering year-round opportunities for outdoor adventure.