Some people think the sciences and arts can't mix. They haven't seen our staff photographer Sarah Bird's work. A research photo is worth a whole essay.
We writers like to tease Sarah. Sometimes in response to our long email explanations, she sends back: "Too many words."
But she's not alone. More and more, people need a striking visual to justify clicking on a story. For STEM topics, solid imagery can be tough to come by; it takes a lot of prep and creativity. Not all of us look at the world through an actual lens and frame in thirds and know how to adjust our focus. Fortunately, photographers do, and help us see the world in a new light.
I was tempted to title this piece "Inorganic Chemistry: Ligands in Solution" And I still think that's pretty dang short and catchy. But we all have bad ideas. Instead, in Sarah's honor—and to show off her beautiful images—we're rolling out a photo series with single word titles. Enjoy.
Inorganic
Inorganic chemistry is not the opposite of organic chemistry. In bodies, factories, rivers, they're inseparable—unlike the metal-organic ligand complex in this flask. Rudy Luck studies processes that can transform biomass into useful liquid fuels employing minerals called zeolites. The compounds he creates—inorganic catalysts—are useful for sustainable energy production.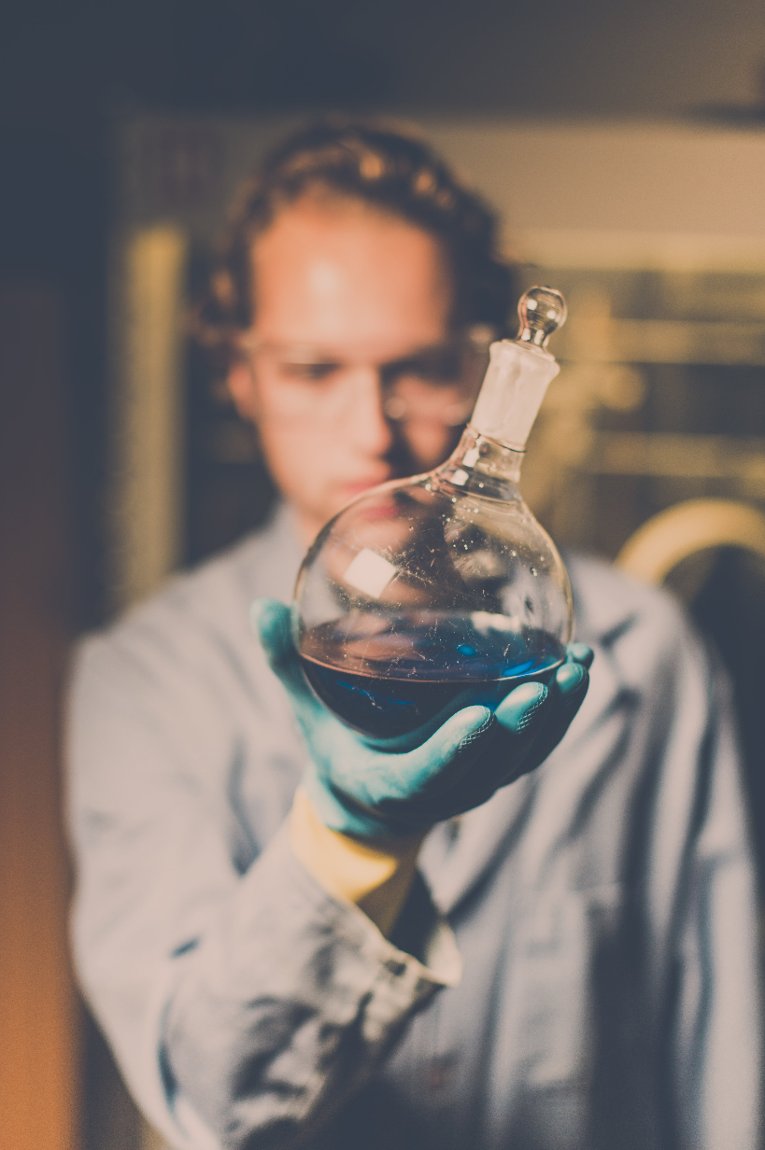 Michigan Technological University is a public research university founded in 1885 in Houghton, Michigan, and is home to more than 7,000 students from 55 countries around the world. Consistently ranked among the best universities in the country for return on investment, Michigan's flagship technological university offers more than 120 undergraduate and graduate degree programs in science and technology, engineering, computing, forestry, business and economics, health professions, humanities, mathematics, social sciences, and the arts. The rural campus is situated just miles from Lake Superior in Michigan's Upper Peninsula, offering year-round opportunities for outdoor adventure.