Michigan Technological University students will once again put on the region's biggest winter celebration Feb. 9-12 guided by Blue Key Honor Society, institutional memory and sheer tenacity.
Michigan Tech's Winter Carnival turns 100 this year. The centennial celebration's theme, "Come One Come All," pays homage to the circus vibe of the first Carnival. While some winter games and competitions are already completed or underway, the legendary All-Nighter on Wednesday, Feb. 9, heralds the official start of the festivities, with completion of monthlong snow statues and one-night statues lighting up campus with builders, food vendors and merrymakers stretching from the east side broomball courts across campus. Statue construction continues along College Avenue, up MacInnes Drive and throughout the community.
Come One, Come All to the 2022 Winter Carnival Website
Get the complete Winter Carnival Schedule and come back to see the winning statues (announced Thursday).
"The Blue Key Honor Society student organizers do an amazing job each year of putting this event together," said Brad Barnett, executive director of the Keweenaw Convention & Visitors Bureau.
"Winter Carnival is one of the Keweenaw's cornerstone winter events, drawing travelers from across the Midwest who love to partake in the festivities and marvel at the incredible snow statues built by Tech students."
Carnival's appeal is communitywide and so is its economic impact, Barnett said. "The festival attracts out-of-town guests supporting local businesses and the larger visitor economy during a slower time of year."
Rachel May, the 2022 Blue Key vice president and spokesperson for this year's event, says hard work and team effort are coalescing into a memorable 100th celebration. She's especially looking forward to statues of yesteryear being recreated by Huskies of today. "I wanted to be part of Blue Key so I could help give back to the community and Michigan Tech," she said. "This event brings the community and University together, as well as alumni!"
Many Blue Key alumni return to campus for Winter Carnival as often as they can. In this historic year, they're adding valuable insights on why Carnival is so beloved and how busy students pull it off. Three former Blue Key leaders explain why and how they took on such a daunting project — and reflect on the rewards.
What's special about Michigan Tech Winter Carnival?
"I think it's the utter strangeness of it," said 2018 Blue Key President Sarah Jo Martens. "Try explaining to anyone not from Michigan Tech what it is: 'So we get two days off of classes after building house-sized snow statues, and then have an outdoor dance party until 3 a.m. Oh, and we compete in things like beard growing and human ice bowling, but some people do regular skiing and snowboarding, too. You know, normal winter activities.'"
Watch Winter Carnival Statue Winners 2021 video
Enjoy the design, innovation and artistry of MTU's 2021 snow statue winners.
Michael Pulick, 1986 Blue Key president, said MTU values make the tradition epic. "Michigan Tech is known for hardworking, down-to-earth students. Winter Carnival is the perfect event to allow students to step away from the pressures of class to enjoy time with friends and family — to have fun while they work hard building amazing statues," he said.
For 2019 Blue Key President Dan Schudlich, the answer is simple: You won't find an event like this anywhere else.
"What other school can you go to and have a Winter Carnival like ours? Absolutely nowhere does it like Tech."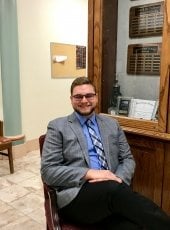 How do MTU students put on Winter Carnival every year?
Roughly 1,000 hours go into constructing each monthlong winter snow statue. The time it takes to plan and execute the overall event — a year-round endeavor — is easily quadruple that. Both projects share a common, essential ingredient: institutional memory. Whether crafting an elaborate stained-glass ice window or dealing with overall safety logistics, the handing down of Husky knowledge is integral to success.
The Blue Key vertical file in the Michigan Tech Archives is full of details that would make any event planner's head spin, from who will pick up the guest comedian at the airport to line-item budgets. Groups typically evaluate what did or didn't go well in a particular year with suggestions for improvement. The minutes, itineraries, ledgers and reports are more than historical texts. They're a blueprint for future Blue Key members carrying on the tradition.
Time management is also a huge factor. It's easy to forget that these organizers are full-time college students. They're high-performing leaders involved in a plethora of campus activities at a University known for its rigorous curriculum. Martens and other student leaders don't sugarcoat the difficulties, which can include maintaining team morale while personally trying to shoehorn everything into a day.
"Once I was elected in March, I had to make choices about what I could and couldn't do in my other student orgs to balance with course load," said Martens. "We have a document that passes from each board member to the next and I took that and covered my closet doors with it. I had every date, deadline and detail on a list that I checked off throughout the year.
"You have to consider not just oversight of the eboard (executive board), but each committee, subcommittee and interworkings. But thankfully, with 100 years of trial and error, a good amount of it is down to a science and the other cogs are already in place around campus."
Blue Key members tend to be overachievers, noted Martens. "The pressure put on the student leaders in Blue Key to maintain and promote Winter Carnival only grew as the year progressed. So did projects, jobs, exams and everything else."
Pulick, who didn't lobby or volunteer to be Blue Key president, said reorganizing his schedule was a must. "I embraced the role on day one and made it a priority. It never took precedence over my classes or studying, so I was forced to reprioritize my free time and dedicate it to Blue Key," he said. "It was an easy trade-off because I loved serving Blue Key."
"The leadership responsibility was overwhelming at first," Pulick said. "Managing the budget, leading fellow Blue Key members, interacting with students — plus community leaders, University administrators and the media — was something I'd never experienced. Out of the gate, I made many mistakes which turned out to be tremendous learning moments. Over time, I grew into the role and leveraged others to help me in areas that were not my strengths."
"Learning to delegate as Blue Key president played an important role throughout my career."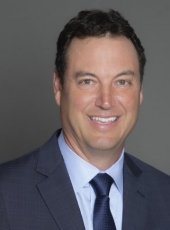 Schudlich also found ways to grow into his leadership role while dealing with the inevitable challenges and stress.
"There were times where class, Carnival and life would be overwhelming and I'd want to quit," he said. "Instead of quitting, I found joy in the small things and kept going — one bite at a time." His advice for current and future Blue Key members: "Start early, plan early, expect delays. It'll be here and done before you know it," Schudlich said.
Revisit Winter Carnival All-Nighter in this video of Schudlich introducing MTU President Rick Koubek to his first Carnival.
What's your favorite Winter Carnival memory?
There comes a point for every Husky leading Winter Carnival when they've done all they can. It's time for them to enjoy their Carnival experience.
Schudlich said seeing students enjoy Carnival was the ultimate reward. "It was totally worth all the stress and challenges," he said. "Everyone's so happy and having such a great time."
Pulick's favorite memory is the SnoBall on the final night. "It was the first time in months that I was able to relax and enjoy myself. My girlfriend, now my wife of 33 years (Liz Pulick '88), and I kicked off our shoes, danced with friends and had a night to remember!"
"When the fireworks went off over Mont Ripley, I was standing in the snow near the Rozsa Center after kicking off the SnoBall event and just couldn't stop smiling," said Martens.
"We'd done it. It was a bittersweet moment, knowing that we had continued the tradition with only minor hiccups, that we had given it our all, left our marks in the changes and additions we made, and that it was time to rest, enjoy and pass on the tradition."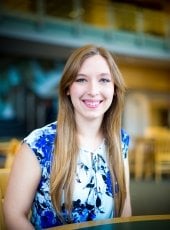 Martens' favorite memory came after her last 3 a.m. lap of campus on All-Nighter. "I came back to the office to find most of Blue Key still awake, alert and around, sharing stories from the evening and so many snacks. We had blankets, pizza, hot cocoa and each other," she said. "I don't know if we were just all so sleep-deprived from the weeks and months of planning, but dang, did we laugh!"
Michigan Technological University is a public research university founded in 1885 in Houghton, Michigan, and is home to more than 7,000 students from 55 countries around the world. Consistently ranked among the best universities in the country for return on investment, Michigan's flagship technological university offers more than 120 undergraduate and graduate degree programs in science and technology, engineering, computing, forestry, business and economics, health professions, humanities, mathematics, social sciences, and the arts. The rural campus is situated just miles from Lake Superior in Michigan's Upper Peninsula, offering year-round opportunities for outdoor adventure.