From die casting vents to human gait analysis to transcatheter stents, the winning teams at this year's Design Expo show how cutting edge tech is brought into daily life.
The event, co-hosted by the Pavlis Honors College and College of Engineering at Michigan Technological University, brings together student teams, often interdisciplinary, spanning many science fields. They compete in two categories: Senior Design features sponsored research from upper level students; the Enterprise Program highlights projects from students of all levels.
Enterprise
Black & Veatch sponsors the Building a World of Difference student design awards. This year the Consumer Product Manufacturing took first place while tied for second are the Wireless Communication Enterprise and Formula SAE International Enterprise—the latter won the Ann Arbor SPARK Design Expo image contest with a student welding the car chassis—and the Aerospace Enterprise took third place.
Representing some of the most interdisciplinary projects that students can participate in, these Enterprise teams work on everything from a collaborative Society of Women Engineers and Caterpillar bowl optimization to building a sustainable racing vehicle for the Shell Eco-marathon to improving data collection in electric vehicles to preparing a nanosatellite to launch next year with NASA.
Senior Design
The top Senior Design teams are: a biomedical engineering team working on "Enhanced Measurement and Analysis of Gait Disturbances" (First Place); a materials science team improving " High Pressure Die Casting Vent Optimization" (Second Place); and another biomedical engineering team for their project "Customizing Transcatheter Nitinol Stents for Treatment of Hypoplastic Left Heart Syndrome in Infants " (Third Place). As industry-sponsored projects, the students learn what it's like to sit down with clients, troubleshoot designs and meet company standards. The stent team also won second place in the Ann Arbor SPARK Design Expo image contest.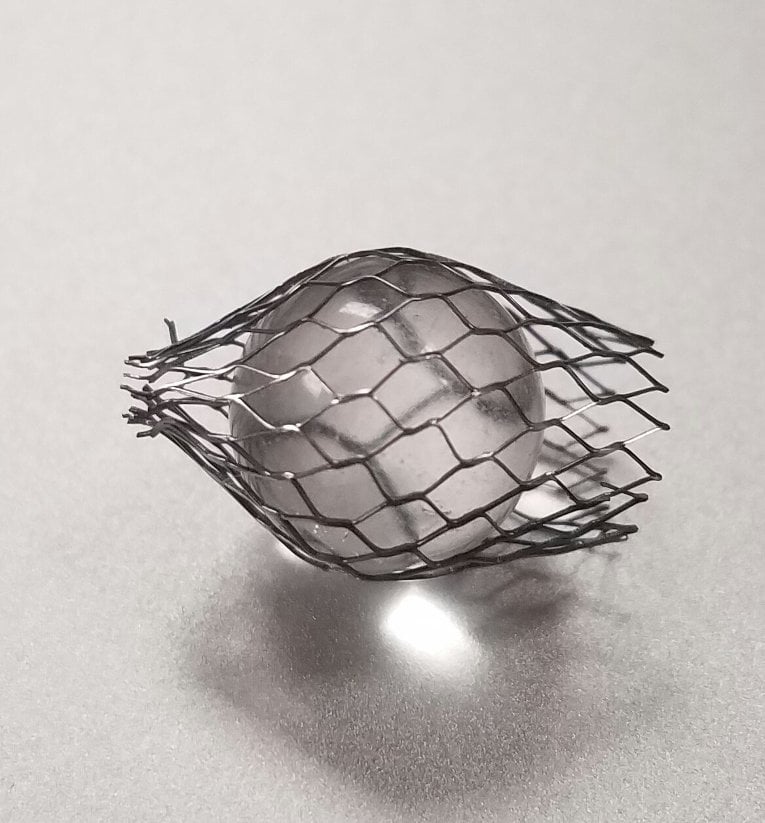 Several Senior Design projects earned honorable mentions. They are: a mechanical engineering team working on " Improved Inline Component Cleaning System"; a mechanical engineering team refining "Snowmobile Chassis Magnesium Component Design"; and a biomedical engineering team that continued project focused on a "Blubber-Only Implantable Satellite Tracking Device for Humpback Whales."
Entrepreneurship
This year, the Pavlis Honors College Innovation Center for Entrepreneurship and the Office of Innovation and Commercialization co-sponsored the Design Expo Innovation Awards.
A big part of the Design Expo competition is learning what it takes to be an entrepreneur and going out on a limb—sometimes literally—to try new and creative solutions to complex problems.
All three winning teams are from the biomedical engineering department. The team working on the transcatheter nitinol stents placed first; second place went to a team focused on "Instrumentation of Manual Medical Devices"; a team that developed a "Posture Correction Device with Haptic Feedback for Parkinson's Disease" placed third.
Applications were evaluated based on the applicant's ability to demonstrate a) a clear value proposition for their proposed innovation, b) distinction of their innovation over alternative solutions, c) a defined and actionable plan for realizing economic or societal impact from their innovation, and d) the scale of that impact.
Michigan Technological University is a public research university founded in 1885 in Houghton, Michigan, and is home to more than 7,000 students from 55 countries around the world. Consistently ranked among the best universities in the country for return on investment, Michigan's flagship technological university offers more than 120 undergraduate and graduate degree programs in science and technology, engineering, computing, forestry, business and economics, health professions, humanities, mathematics, social sciences, and the arts. The rural campus is situated just miles from Lake Superior in Michigan's Upper Peninsula, offering year-round opportunities for outdoor adventure.