Forest Stewards Guild Names Michigan Tech Lands a Model Forest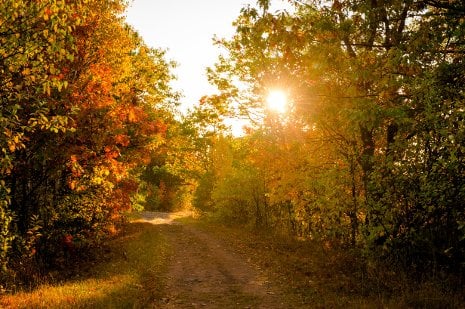 A forest is more than its trees, which the Forest Stewards Guild recognized in naming several Michigan Technological University lands a Model Forest. Healthy forests support robust ecosystems across a region, and they are also important spaces for play, research and collaboration. The designated forestlands include 620 acres of the Michigan Tech Trails and Recreation Forest on campus and 3,597 acres of the Ford Center and Research Forest farther south in Alberta, Michigan.
What Makes a Model Forest
James Schmierer, School forester and an instructor in Michigan Tech's School of Forest Resources and Environmental Science, manages the forestlands that were recently designated by the Forest Stewards Guild.
"It is critical that we 'walk the walk' as well as 'talk the talk,'" Schmierer says. "Our forest is being recognized by the guild as exemplifying excellent forestry that preserves and enhances habitats, promotes aesthetic values and contributes to physical and economic well being, on lands that are visible and accessible to the public for a variety of recreational pursuits. "
Another requirement is that the forest be managed by an active member. Schmierer has been a member of the Forest Stewards Guild for more than ten years, and Michigan Tech is the only campus with a student chapter of the guild as well. In addition, the Michigan Tech forests demonstrate sound and sustainable forest practices as part of the university's research, teaching, and outreach missions.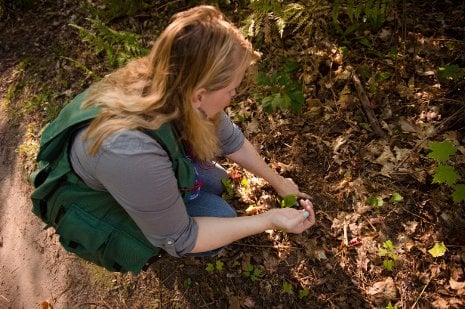 The forests serve as a sustainable lab for students and faculty to explore and improve forestry management. This is especially true at the Ford Center and Research Forest, where long-term test plots have held steady, some lasting more than 55 years.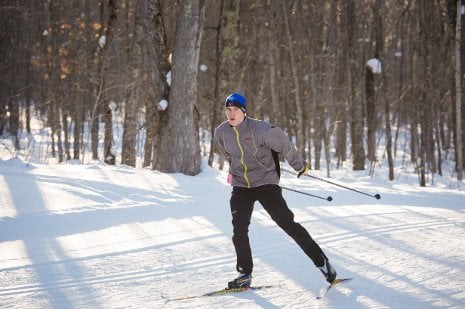 In addition to education and research, the social and recreational value of forests is a significant part of the Model Forest designation. And who can deny that the Michigan Tech Trails and Recreation Forest are just a fun place to be in the middle of a Keweenaw winter. Breaking a sweat on skis is a welcome respite from the cold — and even makes people look forward to snow.
Forestry with Vision
The Forest Stewards Guild review team was led by members Dan Pubanz, Ron Eckstein and Mike Fitzgibbon. They visited campus, inspected the properties and met with faculty and students last November. The team cited the importance to student education and research as a particularly strong aspect of Tech's forests.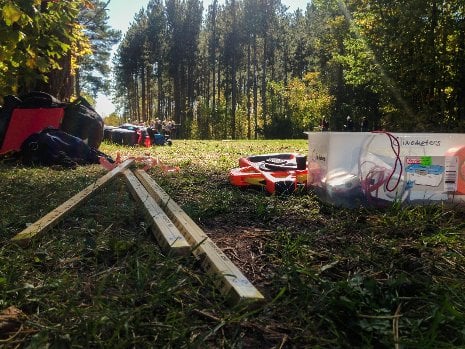 Terry Sharik, the dean of the School of Forest Resources and Environmental Sciences, says getting students out into the forest is a key part of their education.
"This recognition enhances our reputation as one of the premier forestry programs in the country," Sharik says. "And in turn it makes our graduates more competitive in the job market."
From student education to faculty research to community skiing, the Michigan Tech lands model the best practices of forestry.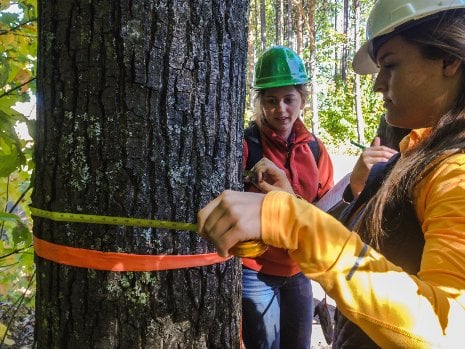 Michigan Technological University is a public research university founded in 1885 in Houghton, Michigan, and is home to more than 7,000 students from 55 countries around the world. Consistently ranked among the best universities in the country for return on investment, the University offers more than 125 undergraduate and graduate degree programs in science and technology, engineering, computing, forestry, business and economics, health professions, humanities, mathematics, social sciences, and the arts. The rural campus is situated just miles from Lake Superior in Michigan's Upper Peninsula, offering year-round opportunities for outdoor adventure.