Speakers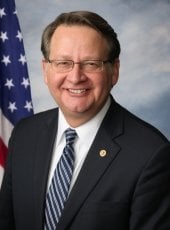 Senator Gary Peters
Born in Pontiac, Senator Peters has lived his entire life in Oakland County, Michigan. His father was a public school teacher and his mother was a nurse's aide at a local nursing home.
A product of Michigan schools, Senator Peters earned a bachelor's degree in political science from Alma College. After college he worked full time and, while raising a family, went on to earn his MBA from Detroit Mercy, a law degree from Wayne State University, and a Master of Arts degree in philosophy from Michigan State University.
At the age of 34, he volunteered for the U.S. Navy Reserve, rising to the rank of Lieutenant Commander. Senator Peters was elected to the U.S. House of Representatives in 2008 and served three terms representing the people of Southeast Michigan.
He is currently serving his first term in the U.S. Senate, elected in 2014. Senator Peters serves on the Senate Armed Services Committee, the Homeland Security and Government Affairs Committee, the Committee on Commerce, Science and Transportation and the Joint Economic Committee.
An avid motorcyclist, Peters meets with constituents and small businesses on his annual motorcycle tour. Last summer, he rode 1,800 miles across the state, from the Lower Peninsula to the U.P.
He and his wife, Colleen, have three children, Gary Jr., Madeleine and Alana.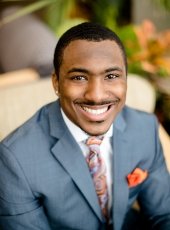 Student Speaker—Jaylyn Williams-Boone
For Jaylyn Williams-Boone, his Michigan Tech experience was a series of calculated risks and exceeding expectations. Jaylyn's drive was evident to former Michigan Tech football coach Tom Kearly who told him at their first meeting, "You look like you have something to play for."
 And indeed he did. For much of his high school career, football was an afterthought, as Williams-Boone was a highly recruited wrestler out of Flint's Carman-Ainsworth High School. As a high school senior, he was challenged by a coach who told him he wasn't fit to play college football. From that day forward he dedicated himself to doing just that.
 A stellar senior season led to a Michigan Tech scholarship, which he says was already against the odds. "Where I come from, death and violence aren't foreign concepts. Statistically, coming from the north side of Flint, Michigan, the odds of being incarcerated or killed are greater than going to college."
 As a red-shirt freshman, he received his team's Freshman of the Year honor and Great Lakes Intercollegiate Athletic Conference All Academic Excellence Award in his debut season. Driven by adversity, he has twice fought back from injury and is graduating with a business degree after four years. With a year of eligibility left, he looks to achieve his goal of being a four-year starter this fall, while earning a master's in accounting from Michigan Tech's School of Business and Economics.
 Priding himself on truly being a student athlete, Williams-Boone has appeared on the Dean's List six out of his eight semesters at Michigan Tech, and was the SBE's Outstanding Man in Business in 2017. He was also involved on campus through organizations such as APMP, Black Students Association, and the Undergraduate Student Government.
 When asked about his view on life, Jaylyn says it is a journey rather than a destination and as a man of intense faith, he is humbled by his successes and cites his mother as a source of inspiration. "She's my everything," he says. "She has sacrificed so much to give me the life I have today. Everything I've accomplished I owe to her."
 When his football and college days are over, Williams-Boone won't turn his back on his hometown. "No matter how far I go, I'll never forget where I'm from. My desire is to give hope and inspire others to chase their dreams beyond the confines of the life they are currently exposed to."