Speakers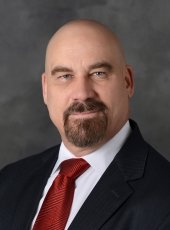 Terry Woychowski
Board of Trustees
Terry Woychowski graduated from Michigan Technological University in 1978 with a bachelor's degree in mechanical engineering, thus launching a career that would literally take him around the world.
He initially began his career at General Motors, eventually serving a dozen years as the Full-Size Truck Vehicle Chief Engineer and in the process winning numerous prestigious industry awards for the product. As his career at GM advanced he served as Global Vice President of Program Management and eventually Global Vice President of Quality and Vehicle Launch. He retired from GM in 2012 and later accepted the position of Senior Vice President of Engineering and Quality at American Axil and Manufacturing.
Today, Terry is VP of Advanced Technology Development at LINK Engineering Company and President of Level V Advising LLC, an engineering consulting and leadership development company. He also owns two TITLE Boxing health and fitness clubs in the Detroit area.
But Terry's engineering career is only part of his incredible story. He is the founder and CEO of the Woychowski Charitable Foundation. He has taken part in several humanitarian missions to Albania and Kosovo following the Kosovo war in the late 1990s and to Haiti following the devastating earthquake.
Throughout his professional and charitable career, Terry has remained faithful to his alma mater. His charitable foundation sponsored Michigan Tech Senior Design Capstone Projects to benefit sub Saharan regions of Africa. He helped organize and execute an Advanced Propulsion training program at Tech to help displaced engineers in the Detroit area during the recession. His work did not go unrecognized as he is the first recipient of the Michigan Tech Alumni Humanitarian Award.
Terry is completing an eight-year term as a member of the Michigan Tech Board of Trustees where he served as president during the search for the University's 10th president.
Terry lives in Commerce, Michigan with his wife Shelly. They have three children and are the proud grandparents of four grandchildren.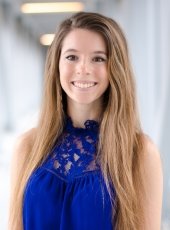 Student Speaker—Rose Turner
To say Rose Turner has made the most of her time at Michigan Tech is certainly an understatement. When the environmental engineering major from Berkley, Michigan says "I love Michigan Tech," she can certainly give you many reasons why.
Rose explains her impressive record of activity both on and off campus. "Whenever an opportunity comes up, I try to take advantage of it. Everything I've said 'yes' to has been a wonderful experience," she said.
That "yes list" includes addressing her classmates at commencement. "This is a challenge, but a challenge I'm excited about."
Rose says she doesn't plan on delivering any specific message in her address to her classmates. "Mostly I'm going to reflect on what Tech has taught us; what we've all learned during our time here."
Rose says she is sad to graduate from Michigan Tech, adding that coming here was the right choice. "For a long time, I knew I wanted to study environmental engineering. When I came to Tech, I knew this was the best possible place for me."
It has been a great fit indeed. Rose has been a Chemistry Supplemental Instruction Leader, president of the Alternative Energy Enterprise, leader of Soul Core Fitness, president of Alpha Society, an undergraduate researcher in Environmental Engineering, a broomball player and a host of a regular radio show on WMTU. Rose also leads a bible study for students.
However, she is probably best known as project manager of the University's Sustainability Demonstration House, located in the former University President's residence. Through this project, she works her team on retrofitting this existing resident into a net-zero energy house and promoting sustainable living around the Keweenaw.
Despite all her activities, academics is first and foremost for Rose. "From the very beginning, my goal was to graduate with a 4.0 GPA." And as of mid-November, she has achieved that goal.
Rose's future is a chapter that's yet to be written. She has applied for research funding from the National Science Foundation and is planning on graduate school within the next year to pursue a Master's in Renewable Energy Systems Engineering. In the meantime, she recently accepted a full-time position with Westwood Professional Services, a renewable energy company. Her daily tasks will involve designing multi-megawatt solar and wind farms.