Speakers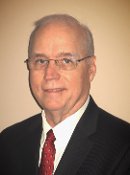 Dale F. Elliott
President and CEO, FCM Advisory Group, Ltd.
Dale F. Elliott has had a long association with Michigan Tech, with seven members of his immediate family having earned degrees here. Dale received a Master's in Business Administration from Tech in 1979, after earning his bachelor's degree from Michigan State. He was also a member of Sigma Tau Gamma fraternity during his time at Michigan Tech.
Dale Elliott joined Brunswick Corporation after graduation as an advanced management trainee. After completion, he secured a position in product management, combining his knowledge of manufacturing with sales and marketing. He then spent eleven years with Emerson Electric, starting with the Dremel division as marketing manager. He was promoted to general manager of Dremel and selected to be vice president of marketing for the S-B power tool business, a joint venture between Emerson and Robert Bosch GmbH.
Elliott assumed the presidency of the industrial and power tool business at Snap-on Tools Inc. in 1995. Over the next several years his responsibility was greatly expanded as the company implemented an aggressive acquisition program. He was named chairman, president, and CEO of Snap-on Tools in 2001, and over the next three years developed the strategy and tactical plans that set the stage for their future growth and profitability.
After retiring from Snap-on, Dale became president of American Standard's global bath and kitchen business, with 56 manufacturing locations around the world and more than 26,000 employees.
Currently, Elliott is president and CEO of FCM Advisory Group, Ltd. a business consulting company he founded in 2007. He has focused his efforts on a process called Full Circle Management, which ensures that the activities of an organization are aligned with company strategic goals and objectives.
Elliott has been on the School of Business and Economics National Advisory Board and is a Michigan Tech Fund Life Trustee, having served from 1996 to 2006 and again from 2009 to 2013. He was chairman of the finance and audit committee and served on the investment committee. He has continued his association with the University on the President's Advancement Council. Elliott has maintained a strong commitment to youth technical education and has worked with SkillsUSA on their National Board of Directors and as chairman of the Youth Development Foundation.
Dale and his wife Judy have two grown daughters and split their time between Traverse City and Marco Island, Florida.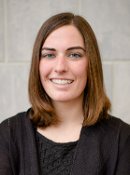 Student Speaker—Melissa Mack
Growing up in Dearborn, Michigan, Melissa Mack knew that she wanted to get ahead and be someplace special for her education and in her career. Her road to Michigan Tech began with Summer Youth Programs, having enrolled in Women in Engineering during high school. It wasn't just the program, though, that struck Melissa: it was what could come next. "It opened up my eyes to career opportunities in engineering, and how Tech, with its strong academic reputation and company connections, could get me there," she explains.
Once officially a Husky, Melissa took advantage of the opportunities on campus to explore and learn. She was a member of the Nordic Ski Club—also serving as president—as well as the Copper Country Cycling Club, and La Peña, the on-campus Spanish conversation hour. The last came with her minor in International Spanish, having studied abroad in San Sebastian, Spain. "Through my study abroad experience, I improved my Spanish, gained insight into other cultures as well as my own, and became the rare Husky to get PE credit for surfing."
Majoring in Biomedical Engineering, Melissa interned with General Motors, working in their Anthropomorphic Test Device Lab in Milford. For the layperson, this means she was working on developing more effective crash test dummies and preparing them for tests. She plans to continue work in automotive safety in her career, but graduate studies will come first: she is enrolling for a master's in mechanical engineering.
Asked how she feels stepping into the next phase of her life, Melissa feels ready for whatever adventures come her way. "Through my experiences in the classroom and the support of the Tech community, I am prepared for my career. Tech has also given me opportunities I could not have had just anywhere, whether it was trying new activities—like telemark skiing—or sharing meals and culture with international friends."
It won't be long before Melissa does leave Houghton, bearing multiple degrees, and goes out to improve transportation safety for all of us. What will she take with her when that day comes? "I'll most remember how instead of just trying to survive the winters, we throw Winter Carnival and play broomball; that's just one example of how Huskies embrace their uniqueness and make the most of opportunities."