Speaker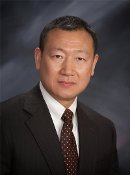 Chang K. Park
Chang Park is an entrepreneur, a philanthropist, a social activist, and a visionary. He is the president and CEO of Universal Remote Control Inc., headquartered in Harrison, New York, a world leader in technology, innovation, and quality.
Born and raised in Korea, he came to the US as a teenager, alone, to pursue an education. He soon developed an interest in mathematics—the only language he could understand in his new homeland. As a high school student, he won a New York State mathematics award, a hint of what was to come.
Mr. Park enrolled at Michigan Tech and graduated in 1973 with dual degrees in electrical engineering and engineering administration. In his first job after graduation, he worked for an engineering consulting firm in Philadelphia, designing and reviewing mass transit systems, including the Washington Metro System, the BART System in San Francisco, and the Northeast Corridor between Boston and New York.
He went on to earn a Master's Degree in Business Administration from the Wharton School at the University of Pennsylvania, then joined JP Morgan in New York, working in international finance. His eight years working in the corporate world and his early life in Korea laid the groundwork for Mr. Park's entrepreneurial spirit. The business he started in his sister's garage also provided jobs for youths in an impoverished area in Korea. He steadily expanded the business, and he has been developing and marketing remote controls and home automation products for more than twenty years.
He chairs the Chang K. Park Foundation, an organization that supports human rights, the elimination of poverty and hunger, the implementation of political reform, and economic justice.
He is a member of the national governing board of Common Cause, a public interest group in Washington, DC, that operates thirty-five state chapters promoting ethics and reform in government. He also is a member of the board at the Union Theological Seminary in New York.