Kedmon N. Hungwe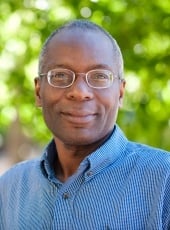 Contact
906-487-1966
Meese Center 210
Professor, Cognitive and Learning Sciences
PhD, Michigan State University, 1999
Biography
Kedmon Hungwe joined Michigan Technological in 2002. He was previously at the University of Zimbabwe where he was a Senior Lecturer in Education.
Links of Interest
Research Interests
Cultural foundations of cognition
Media theory and criticism
Lifespan development theory
STEM education
Digital Literacy Project @ Rhodes University, Grahamstown, South Africa: with funding from Carnegie Foundation.
Hungwe, K. (2023). Re-discovering the affective foundations of cognition: Implications for theory and practice in education. In Saleh & Khine (ed.), New Science of Learning: Exploration in Mind, Brain, and Education. Brill: Leiden, Netherlands

Hungwe, K, Huntoon, J., Dean,D., Knack, K., & Kahler D. (2022) Becoming a Master Teacher: Situated Experiences of Middle Grades Science Teachers. Proceedings of The 4th World Conference on Teaching and Education, Oxford, UK

Raber, M., & Hungwe, K. (2019). Mediating the transition between college and work. In Education, Design and Practice – Understanding skills in a Complex World. AMPS, Architecture_MPS; Stevens Institute of Technology New Jersey / New York: 17-19 June, 2019
Hungwe, K. (1994). Educational Policy in African Colonial Contexts: The Case of Instructional Media in Southern Rhodesia (1930-1980) Read More
Journal articles, book chapters, conference proceedings
Hungwe, K.N.& Shonnard, D. (2018). Supporting curriculum reform in science education. International Journal of Science, Mathematics and technology, 25(1-2), 23-35.
Hungwe, K (2006) A case study of workers' development in a technologically changing work activity. Mind, Culture, and Activity: An International Journal. Read More
K. Hungwe (2017) African Movies and the Global Mainstream: Interview with Ben Zulu. Film Art. (Translators: Zhu Yanran; Xie Wenrou. College of Foreign Languages, Zhejiang Normal University)
Hungwe, K. (2016). Innovations on school reform: Technology and the impact on curriculum and teaching. In Anne Mungai (ed.) School Reform in High Need Schools: Teaching the next Generation. Sense publishers.
Kedmon Hungwe (2016). Narrative and Ideology: Fifty years of filmmaking in Zimbabwe (叙事与意识形态:津巴布韦电影制作50年). The Journal of Beijing Film Academy (previously published in Media, Culture & Society). (Translators: Zhu Yanran; Xie Wenrou. College of Foreign Languages, Zhejiang Normal University) Read More
Kedmon Hungwe (2016) 'Learning to Labour: Children on Commercial Farms in Zimbabwe.' In Elena Xeni (ed.) Explorations of Childhood(s). Oxford: IDP Press Read More
Hungwe, K., Sorby, S., Molzon, R., Charlesworth, P. & Wang, M. (2014). Supporting the development of spatial visualization in middle grades and high school students. Journal of Women and Minorities in Science and Engineering. DOI: 10.1615/JWomenMinorScienEng.2014010709 Read More
Murthy, P., Thompson, M., & Hungwe, K. (2014) The Development of a Semester-long, Inquiry-Based Laboratory Course in Biochemistry and Molecular Biology. https://dx.doi.org/10.1021 J. Chem. Educ. DOI: 10.1021/ed400119u Read More
Hungwe, K. (2013). The youth demographic: opportunity and challenge for developmental planning: a Zimbabwe case study. Journal of Educational and Social Research, 3 (6): 119-127. Doi:10.5901/jesr.2013.v3n6p119 Read More
Englemann, C., Hungwe, K. & Klawiter, M. (2013). Michigan Teacher Excellence Program (MiTEP): Using Lesson Study for Professional Development. In Susan B. Koba, Brenda S. Wojnowski, & Robert E. Yager (eds.) Exemplary Science: Best Practices in Professional Development, Revised 2nd Edition. NSTA Press Read More
Hungwe, K. (2012). Identity, self-interpretation and workplace change: An investigation of the work activity of machining. Journal of Adult Development. DOI 10.1007/s10804-011-9139-6 Read More
Hungwe, K. (2010). Designing online learning environments for professional development. In Myint Swe Khine & Issa Saleh (Eds.). New Science of Learning: Cognition, Computers and Collaboration in Education (pp. 469-482). New York: Springer. Read More
Hungwe, K. (2007) Language policy in Zimbabwean education: historical antecedents and contemporary issues. Compare, 37, 135-149. DOI:10.1080/03057920601165363 Read More
Hungwe, K., Sorby, S. & Drummer, T. (2007). Preparing K-12 Students for Engineering Studies by Improving 3-D Spatial Skills. International Journal of Learning 14(2), 127-134. Read More
Parolini, L., Sorby, S. & Hungwe, K. (2006). Developing 3-D Spatial Skills for K-12 Students. Engineering Design Graphics Journal, 70 (3), 1-11. Read More
Hungwe, K. (2005). Narrative and Ideology: Fifty years of film-making in Zimbabwe. Media, Culture and Society, 27:83-99.
柯德蒙·尼亚沙·洪圭(Kedmon Nyasha Hungwe),Translators:朱嫣然(Zhu Yanran)、郑舒匀(Zheng Shuyun),非洲电影与世界主流电影——本·祖鲁访谈(African movies and the global mainstream:interview with Ben Zulu), 《电影新作》(New Film),2017(2),60-64. (Issue No: 230) (ISSN1005-6777 / CN31-1145). Read More