Michigan Tech's Diversity Award showcases faculty and staff who demonstrate exemplary commitment to initiatives that forward diversity and inclusion. Their contributions come in many forms, including recruitment, retention, teaching, research, multicultural programming, cultural competency, and community outreach. One of two 2021 Diversity Award winners, COB's own Sonia Goltz is committed to diversity in teaching, research, and service. She received a $2,500 award and was honored during the annual faculty awards celebration in September.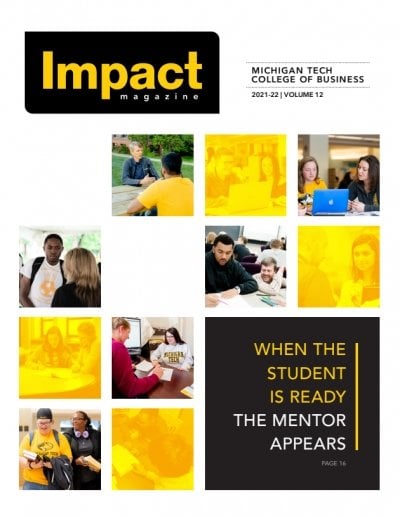 On the cover:
Impact is an annual print and digital publication produced by the Michigan Technological University College of Business.
Notes to the editor may be directed to business@mtu.edu.
---