Diversity Award Winner Sonia Goltz
"Doing the easy things will not move us forward," says Goltz, whose research focuses on gender equity issues and related topics, including social power and equity."
Michigan Tech's Diversity Award showcases faculty and staff who demonstrate exemplary commitment to initiatives that forward diversity and inclusion. Their contributions come in many forms, including recruitment, retention, teaching, research, multicultural programming, cultural competency, and community outreach. One of two 2021 Diversity Award winners, COB's own Sonia Goltz is committed to diversity in teaching, research, and service. She received a $2,500 award and was honored during the annual faculty awards celebration in September.
"Dr. Sonia Goltz is a lifelong champion of diversity and inclusion. The list of her accomplishments to our campus climate are extensive and span her entire career. She is a visionary leader who has implemented University-wide diversity programs while at the same time is willing to do the hard, grassroots-level work to foster change."
---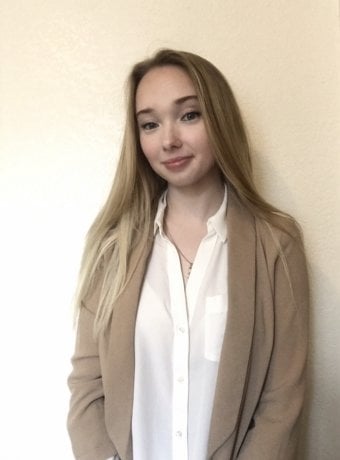 Outstanding Woman In Business Macy Pawielski
Fourth-year management information systems (MIS) major Macy Pawielski is the Outstanding Woman in Business. Originally from Marquette, Michigan, Pawielski says that choosing Michigan Tech has been one of the best decisions she's ever made.
"I've not only had amazing career and leadership opportunities, but I've made friendships and professional connections—it's beyond anything I could have imagined for my college career," she says.
During her time in the College of Business, Pawielski restarted the Organization for Information Systems (OIS), providing fellow MIS students with networking opportunities while developing a close-knit community within the major. She is president of OIS and serves on the Dean's Student Advisory Council. She is also a member of the Women in Computer Science organization and has been named to the Dean's List every semester.
Off campus, Pawielski interned at 3M for two summers—once within the IT optimization team, followed by a role on the enterprise data quality team.
Jeff Wall, associate professor of MIS in the College of Business, says, "Macy is an outstanding student and leader on and off campus. She has demonstrated that through her passion and dedication she can make things happen. Macy will have a strong career as a leader in industry."
"I'm proud of all that I have accomplished over my years at Michigan Tech and I'm honored to receive such a prestigious award," says Pawielski.
---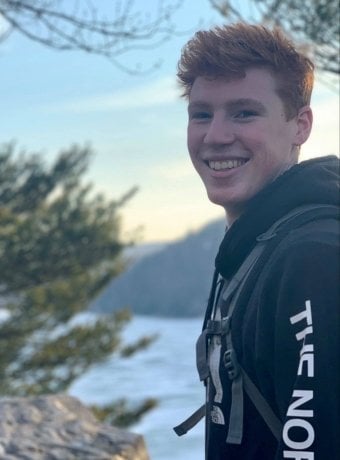 Outstanding Man In Business Chris Arbuckle
Fourth-year management information systems (MIS) major Chris Arbuckle is the Outstanding Man in Business. The Lake Orion, Michigan, native serves as vice president of the Organization for Information Systems, treasurer of Phi Kappa Tau, vice president of administration for the Interfraternity Council, a member of the Order of Omega Honor Society, and was an Orientation Team Leader. He says that being involved in these campus organizations has given him opportunities to work with others, developing the leadership skills required for the future.
As an MIS student, Arbuckle has applied his classroom knowledge into a company website, consulted for a local business, and created a database for his fraternity to better manage membership information.
One of Arbuckle's MIS professors, Jeff Wall, says: "Chris is an excellent student and an active participant in the campus community. He demonstrates vision and carefully plans his path toward the future. He's developing into an amazing leader."
During the summer of 2021, he interned with 3M in the Transformation, Technologies, and Services program, where he worked with cloud computing migration. Upon graduating this spring, Arbuckle plans to pursue a career in business analytics, using his skills and experiences to find technical solutions for business needs.
Outside of his academic and career experiences, he enjoys snowboarding, mountain biking, and being outdoors
---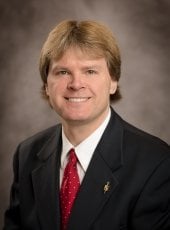 Breffle Named College Of Business Teacher Of The Year
Enthusiastic, inspirational, and adaptable are how William Breffle's students describe the economics professor, and are attributes they felt worthy of the 2020-21 Michigan Technological University College of Business Teacher of the Year honor.
One student noted, "I had Dr. Breffle for many courses. He cares about students, cares about the curriculum, and offers exquisite insight. The way he relates coursework to current events and trends is fantastic. He's the best professor I have had at Michigan Tech."
William "Bill" Breffle is an applied microeconomist specializing in environmental economics. Prior to joining Michigan Tech in 2007, he conducted economics research for Natural Resource Damage Assessments at Superfund sites.
Given the adaptations campus made during the COVID-19 pandemic, many of the undergraduate students who voted described Breffle's ability to maintain a high level of teaching both in person and over digital platforms, with one student saying: "He's the best teacher I've had over Zoom. He always wants to lead students to the answer and loves class participation."
Another student confirmed: "Dr. Breffle shows up to every class ready to teach. His enthusiasm is infectious and gives students energy to participate in class. It is clear he has a deep understanding of the material he teaches."
Breffle has published more than 25 research papers and 20 technical reports. Two of his journal articles have been selected for the International Library of Environmental Economics and Policy book volumes as "important and influential essays." Another publication co-authored by Breffle is listed among the top 200 "most influential" research papers in the discipline of environmental and ecological economics.
His research focus is on the Great Lakes and their broader ecosystems that help shape the industries, recreation, and culture of the people who live near them. Breffle's work aids in the development of policy management tools that sustain and protect the environmental and human-use services provided by these critical resources. He frequently involves students in his research activities.
---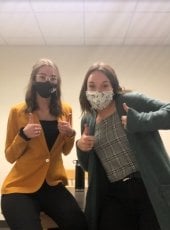 Student Wins!
Emily Kughn (marketing and supply chain and operations management) and Jessica-Ann Woodard (management) participated in a national competition held by the American Marketing Association, the largest community for marketers recognized globally.
---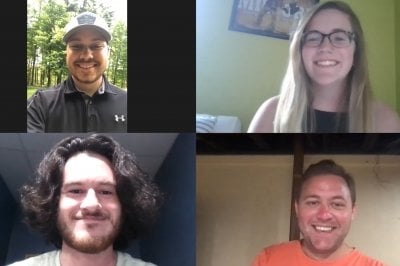 Business Huskies showed up in a big way during the 10th annual Western Michigan Project Management Institute collegiate project management competition—THE Project—where they took home first and third place.
---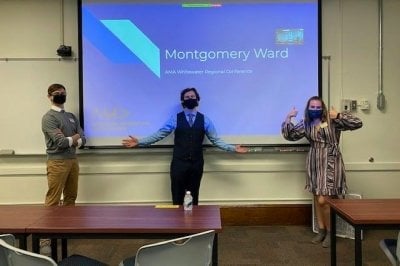 Tech Marketing Students Place Third
Three student members of the Michigan Tech chapter of the American Marketing Association (AMA)—Ryan Calkins (management), Emily Kughn (marketing), and Jaxon Verhoff (marketing)—demonstrated their marketing strategy competence at the AMA regional conference hosted virtually in late 2020 by the University of Wisconsin–Whitewater.
The students were selected as top-10 finalists at the online conference, where more than 800 students from 64 universities participated. They went on to place third, winning a cash award. In addition to this achievement, Michigan Tech was represented in the AcuRite Digital Marketing Strategy Competition and Gartner Sales Competition, where managers from the sponsoring companies served as judges.
"I am continually impressed with our students' willingness to try something new," states Junhong "Jun" Min, associate professor of marketing and advisor to the marketing organization on campus.
---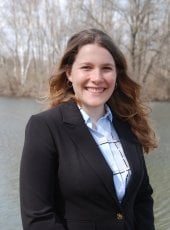 Student-Run Fund Surpasses $2 Million
The Applied Portfolio Management Program (APMP) team boosted the fund, which started as $20,000 two decades ago, to more than $2 million!
Finance major Elisabeth Mattson, who was on the APMP team and also serves as Finance Club president, says that taking on the portfolio in such an uncertain and volatile year was a challenge. "Our team steadily grew the portfolio as the economy recovered, taking opportunities to invest in well-performing sectors, including consumer discretionary and industrials, and companies with strong valuations." Through their detailed analysis and discussions, the students continuously watched for opportunities.
"We made the decision as a team to sell off huge winners, such as CTRN, which we had more than a 700 percent return on," Mattson adds. APMP's overall return was a 45 percent increase from inception of the current team's management.
Learn how you can join: mtu.edu/business/undergraduate/organizations/apmp
---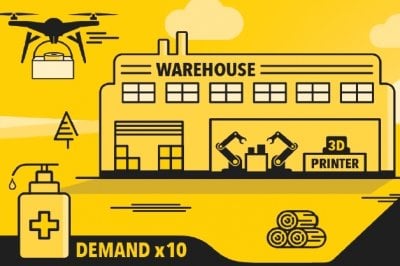 Going Global
College of Business students in the supply chain and operations management (SCOM) concentration are preparing for a once-in-a-lifetime study abroad trip to Germany in July 2022.
The faculty-led experience, organized by Assistant Professor Ulrich Schmelzle, will immerse Huskies in this sought-after career field. Students will build on theoretical concepts to learn, apply, and discover the real-world practice of SCOM across diverse industries, including aerospace and automotive production. Cultural excursions will complement the academic program, and students will gain interpersonal, intercultural, and German language skills.
Learn more: mtu.edu/business/undergraduate/organizations/study-abroad
---
Michigan Technological University is a public research university founded in 1885 in Houghton, Michigan, and is home to more than 7,000 students from 55 countries around the world. Consistently ranked among the best universities in the country for return on investment, Michigan's flagship technological university offers more than 120 undergraduate and graduate degree programs in science and technology, engineering, computing, forestry, business and economics, health professions, humanities, mathematics, social sciences, and the arts. The rural campus is situated just miles from Lake Superior in Michigan's Upper Peninsula, offering year-round opportunities for outdoor adventure.