When the Student is Ready the Mentor Appears
Mentors can show you what you want to learn, what it's worth spending more time on, and what to stop doing. They can work with you long-term or for a short burst of guidance when you need it most, whether that's help narrowing down internship offers or reviewing your startup presentation for a business-pitch competition.
Jonathan Leinonen (Instructor)
The best mentors don't answer questions. They ask them, helping to guide students to their own answers, says Jonathan Leinonen, a self-described mentor in residence. The senior lecturer in management is experienced in entrepreneurship, economic development finance, and global business development, and can easily advise mentees what to do. But that's not how he operates. "Effective mentors will have a way of nurturing the seeds you've already got planted, whether that is a willingness to learn or building up an important relationship. I've found the most to gain comes from people who don't offer specific answers but can teach me where to find them with diligence and patience," says the '94 alumnus, who earned a business administration degree (majoring in management information systems) and earned his MBA at University of Michigan.
"Asking questions is one of the most valuable currencies. My form of direct mentoring is to ask a lot of questions. I try to help students solve their own problems, which also helps them to learn how to frame questions for themselves. I also try to be mindful that people may be observing me, even if it is the cumulative effect of many choices. In that sense, I want to be a good indirect mentor and role model."
---
Roger Woods (Instructor)
"I see a lot of students before they even get here," says three-time student-selected Teacher of the Year Award winner Roger Woods, a senior lecturer in operations management who helps recruit prospective engineering management majors. Because he teaches core business classes—from quantitative problem-solving to Excel mastery—Woods meets all students early on. Academic and extracurricular touchpoints along the way offer multiple chances to truly get to know them as they define their goals and get to know themselves. "It's about creating and building relationships," Woods says. "As you go through the touchpoints, getting to know them, you find the places where the advice can come in."
"One of my questions for prospective students is 'Do you want to be known or unknown?' Huskies have a hard time disappearing into the void."
College of Business mentors serve as both formal and informal conduits to business and industry mentors. Through the course OSM 4350 Advanced Project Management, Woods leads THE Project, a competition sponsored by the Western Michigan Chapter of the Project Management Institute. Students take on a real-world scenario and provide solutions in the form of a project plan. The event prepares students for the Certified Associate in Project Management Exam (CAPM), provides semester-long mentoring from two seasoned and certified industry pros, and often leads to jobs and internships. Its top prize is $5,000 per team, plus other cash prizes for placing. Multiple teams can enter. In the 10-year history of the competition, Michigan Tech is the only school to have at least one team place each year. Last year, Huskies earned both first and third place.
---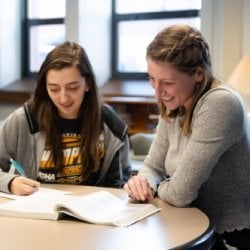 COB and Mentoring in General
When it comes to mentors, more is better. Both Woods and Leinonen say that beyond serving different purposes at different life stages, multiple mentors can offer important viewpoints based on their differing backgrounds and experience. Woods says his mentoring practices include confirming the bias inherent in the way he'd approach things derived from his lived experiences. He routinely encourages students to reach out for other perspectives.
Leinonen says the privilege to be a mentor comes with a responsibility. "There is a temptation to want to give the 'right answer,'" he says. "When asked for guidance, I usually try to end along the lines of, 'That's my perspective, so you should compare that with what other people have to say.'"
The opportunity to learn, grow, and benefit from mentorships never ends, says Leinonen.
"Just being observant of people at different stages in their careers inspires me. After I graduated from Michigan Tech, I worked with some peers that planted some ideas that I applied to my own life," he says. "As I went on, I really benefited from working with people who exemplified what it means to build effective relationships, to be patient, and to be careful with my words, among others. As I'm entering the later stage of my career, I'm still drawing wisdom on ways to improve and also what finishing strong can look like."
---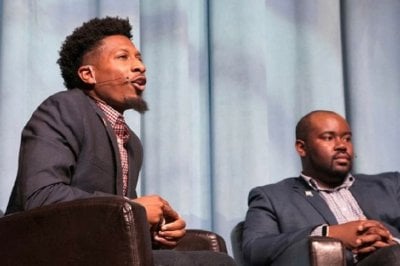 Donzell Dixson (Alumnus)
Donzell Dixson, a 2014 finance graduate, says everyone should have a mentor. A data analyst at Target Headquarters and owner of the motivational education company Dixson Dynamics, he's experienced both sides of the mentor-mentee relationship, which he views as always evolving, mutually beneficial—and led by the mentee.
"Mentorship matters in the College of Business because it helps students make connections, build their professional network, and acquire more skill sets to be successful in society."
"Many people think it's the mentor's job to lead when in all reality it's the reverse. The mentee is the key driver in the mentorship. It is the mentee's role to take initiative to schedule meetings, provide an agenda, and create action plans for their short- and long-term goals. Essentially, a mentee's primary responsibility is to show proactiveness. A mentee keeps a flow of communication by asking probing and open-ended questions, follows up frequently, and consistently communicating updates," he says.
Dixson's mentoring style is coaching through inquiry. "I ask a lot of questions, each one going deeper and deeper underneath the surface. My goal is to get individuals to understand and verbalize their 'why.' Why do you want to build this relationship? Why do you need help in this area? Why do you want to grow in this area? Once individuals understand why they are doing something, the likelihood of them achieving that goal rises significantly," he says. "Anyone can come to me with 'what' they want to achieve, but the true measure of success is understanding why. Once we establish their why, I can provide advice, resources, encouragement, assignments, and feedback to challenge them to achieve the things they desire."
One of Michigan Tech's first alumni recruitment specialists specifically tasked to work with underrepresented college-bound students, Dixson's mentoring journey most recently includes helping a young woman gain the confidence to speak to 500 students at an elementary school—and reaching out himself to a new potential mentor.
"There will always be people who can offer you valuable advice and guidance in different areas of your life and at different stages of your career," he says. "The key is to find them and ask. A mentor does not only help you professionally; they can help you relationally, spirituality, educationally, and in any other areas you want to grow. Great mentors focus on the whole person, not just their career."
---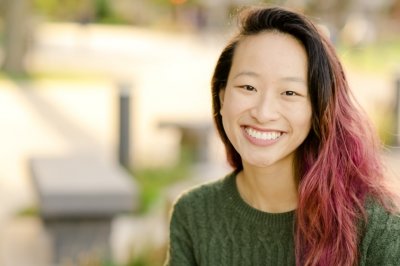 Fiona Chow (Student)
"I think it's valuable for every student to find a mentor! Finding one can be a very formal or informal process," says Fiona Chow '22. "I've had different mentors for different parts and times of my life—people I met in professional environments, teachers/professors, or even peers."
The management information systems major, who also leads Michigan Tech's SENSE Enterprise and is a founding campus chapter member of the Society of Asian Scientists and Engineers, has had her own share of opportunities to mentor during her time at Tech (Orientation Team Leader, broomball captain, and residential hall social chair for Women in Engineering, among other activities).
During my internships [with Land O'Lakes, Polaris Inc. and the Naval Surface Warfare Center], I was usually assigned a mentor. To foster that relationship and create other connections, I reached out to schedule informational interviews with others to learn more about their current role, career journey, and any advice they want to share."
---
Michigan Technological University is a public research university founded in 1885 in Houghton, Michigan, and is home to more than 7,000 students from 55 countries around the world. Consistently ranked among the best universities in the country for return on investment, Michigan's flagship technological university offers more than 120 undergraduate and graduate degree programs in science and technology, engineering, computing, forestry, business and economics, health professions, humanities, mathematics, social sciences, and the arts. The rural campus is situated just miles from Lake Superior in Michigan's Upper Peninsula, offering year-round opportunities for outdoor adventure.