Faculty Research
Q&A With Jenny Apriesnig, Assistant Professor of Economics
Q: Tell us about your current research.
JA: My research falls in two categories. Under the environmental economics umbrella, I recently published work that examines the relationship between the energy efficiency of school buildings and student performance. Using data from a suburban school district, my co-authors and I show that creating energy-efficient school buildings does not necessarily come at the cost of student academic achievement
The majority of my research is in natural resource economics where I create models that couple economic and ecological systems so that ecosystem disturbances (for example, the introduction of aquatic invasive species) and policy changes (for example, addressing the plastic problem) can be more comprehensively evaluated.
Q: What inspired you to get started in this work?
JA: I attribute my interest in environmental and natural resource economics to growing up on Lake Superior in Minnesota and caring simultaneously about the condition of the environment and well-being of my community. Before I knew what environmental and natural resource economics were, I knew that I loved the lake, and I also cared about job opportunities the resource created. Economics provided me with tools to evaluate policies related to economic activity and natural resources. Catching sea lamprey while fishing Lake Superior is what turned me toward studying invasive species of the Great Lakes.
Q: What role does technology play in your research?
JA: I wish I had more opportunities to do data collection myself, but at this point the technology I rely on is used by my co-authors in other fields, from sampling lakes to do population estimates to collecting data on the indoor environmental quality characteristics of schools. Without working with other fields, economic analysis wouldn't be possible.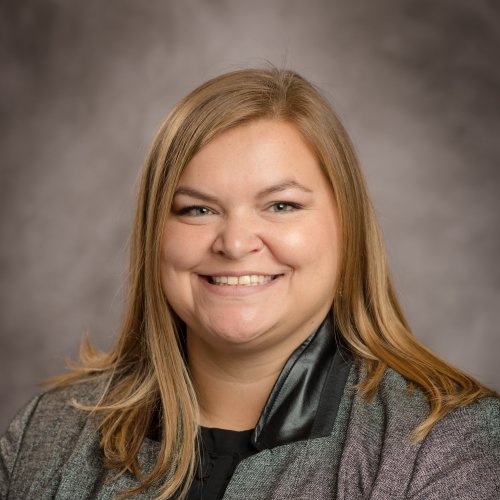 Q: What trends are you seeing in your field?
JA: I see an increased use of geographic information systems (GIS) in economic analysis along with deployment of drones to survey resources. While the interdisciplinary nature of economics is nothing new, it's interesting to see ties between economics and other disciplines continue to develop.
Q: How do you use your research to improve your teaching?
JA: My research helps me relate concepts in class to real-world applications. The environmental and natural resource nature of my research allows me to show students that economics relates to areas people might not initially think of.
Q: Can students get involved in your research?
JA: Absolutely. I've already been fortunate to work with great students during my first two years at Michigan Tech. One positive of the research I focus on is that there are regional applications (Great Lakes invasive species) and global applications (dealing with plastics). Neither of these issues are going to be solved overnight and student input is invaluable.
Q: How do you think your research will impact the future?
JA: In addition to contributing to the stock of interdisciplinary work being done on environmental issues, hopefully my work will provide a means to evaluate complex environmental decisions and policies through an economic lens.
Michigan Technological University is a public research university founded in 1885 in Houghton, Michigan, and is home to more than 7,000 students from 55 countries around the world. Consistently ranked among the best universities in the country for return on investment, Michigan's flagship technological university offers more than 120 undergraduate and graduate degree programs in science and technology, engineering, computing, forestry, business and economics, health professions, humanities, mathematics, social sciences, and the arts. The rural campus is situated just miles from Lake Superior in Michigan's Upper Peninsula, offering year-round opportunities for outdoor adventure.