From the Dean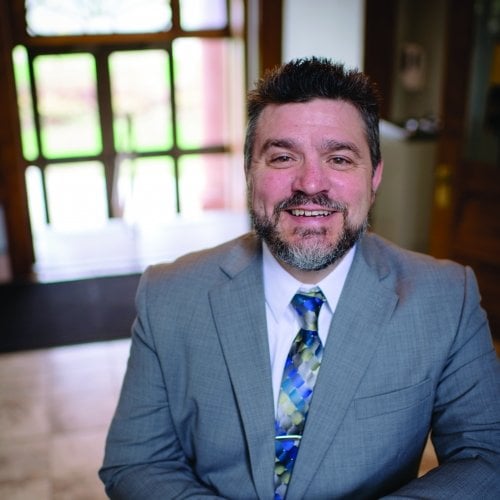 Words associated with the COVID-19 pandemic: challenging, fear, isolation. Words I associate with our Huskies' response to these uncertain times: adaptable, responsible, focused. During this time of uncertainty and hardship, I am proud of how our students, faculty, and staff have responded in the face of change, the likes of which our most tenured faculty have never encountered before.
While the coronavirus has consumed much of our thoughts and energy in 2020, our students, guided by their MTU mentors, pivoted and persevered toward their goals: Summer internships were accomplished, extra classes taken, new connections made through virtual opportunities, and service provided to local communities and businesses.
And our faculty, who last spring were in the trenches navigating sudden distance learning to support students, quickly resumed their research endeavors with renewed vigor before once again modifying course content to be delivered in novel and safer ways.
Our mission to prepare students for a nimble business world driven by technology is vital for tomorrow's economy. To help more students access an MTU business degree, our generous alumni responded in the midst of a lockdown with additional financial support for students. Our size and close connections between students, faculty, and alumni are advantages during COVID times. Tomorrow is unknown, but today the College of Business at Michigan Tech is in many ways stronger than ever before.
In the 2020-21 edition of Impact, I invite you to read about the opportunities within the College of Business and the diverse people and experiences that make this such an incredible place for a high-quality business education, even during tough times.
Sincerely,
Dean Johnson,

Dean, Michigan Tech College of Business
---
Michigan Technological University is a public research university founded in 1885 in Houghton, Michigan, and is home to more than 7,000 students from 55 countries around the world. Consistently ranked among the best universities in the country for return on investment, Michigan's flagship technological university offers more than 120 undergraduate and graduate degree programs in science and technology, engineering, computing, forestry, business and economics, health professions, humanities, mathematics, social sciences, and the arts. The rural campus is situated just miles from Lake Superior in Michigan's Upper Peninsula, offering year-round opportunities for outdoor adventure.