Connections
Our small size and long history of excellence as an accredited business college are real advantages for students. Classes are led by faculty, not teaching assistants, and are small enough for professors to get to know students individually—their names, backgrounds, strengths and career aspirations. These strong connections and other campus experiences lead to job opportunities for business students: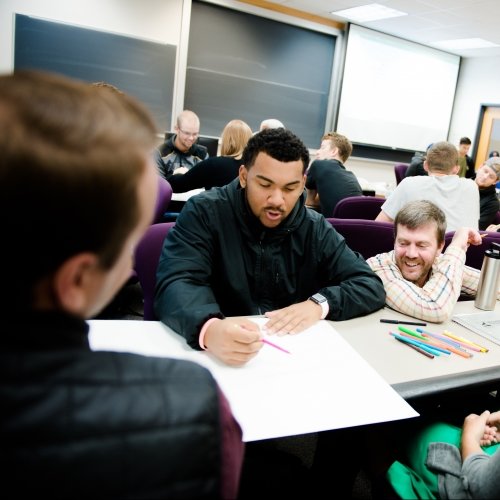 Faculty Bridge Students and Industry
The Michigan Tech College of Business is large enough to lead and small enough to care. For example, engineering management faculty Roger Woods was personally invited to attend Milwaukee Tool's recruiting symposium in Brookfield, Wisconsin. En route, he made stops to top Tech employers Kohler and Greenheck Fan, who hire business students for internships, co-ops, and full-time roles. Like many of his colleagues, Woods has also gone inside Ford Motor Company and Detroit Diesel during campus breaks, forming personal relationships with industry leaders to better connect students to sought-after positions.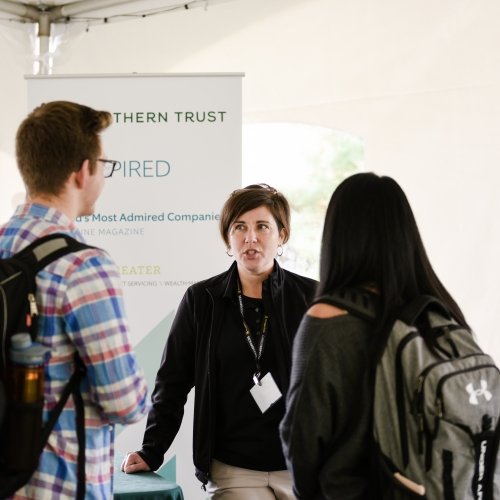 Career Days Link Students to Opportunities— Right From Campus
Aside from hosting some of the nation's biggest career fairs, Michigan Tech also organizes more informal career events throughout the year. Recruiters from specific regions or industries set up in the heart of campus to catch Huskies' attention between classes. Often, casual conversations with company reps lead to opportunities for valuable summer internships. It's true that first-year students can land internships this way in their first week of classes!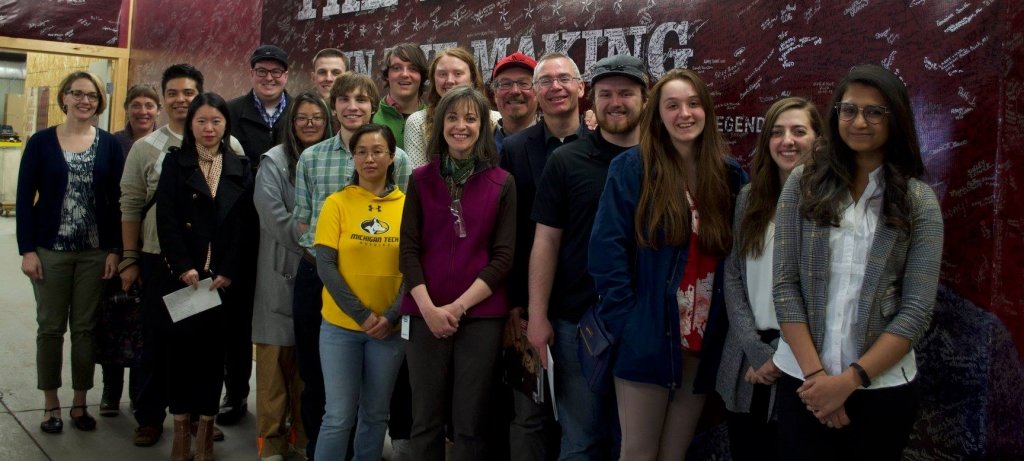 Student Organizations Build Professional Networks
Joining academic clubs and organizations allows business students on campus to network outside of class with other students in their field, as well as with industry professionals—often including successful MTU alumni. Many student organizations host guest speakers or travel to large cities—including Chicago, Minneapolis, and Manhattan—to visit companies. These engagements help students network with business professionals and learn about possible employers and careers.
Business Academic Advisor Connects Students to Resources
The College of Business's own professional academic advisor, who is also a certified career coach, provides students with a weekly digest of news and updates, which often includes job and internship opportunities. Coupled with regular advising sessions, the close relationship between student and advisor leads to timely graduation and smart decisions relating to co-ops, internships, and full-time jobs.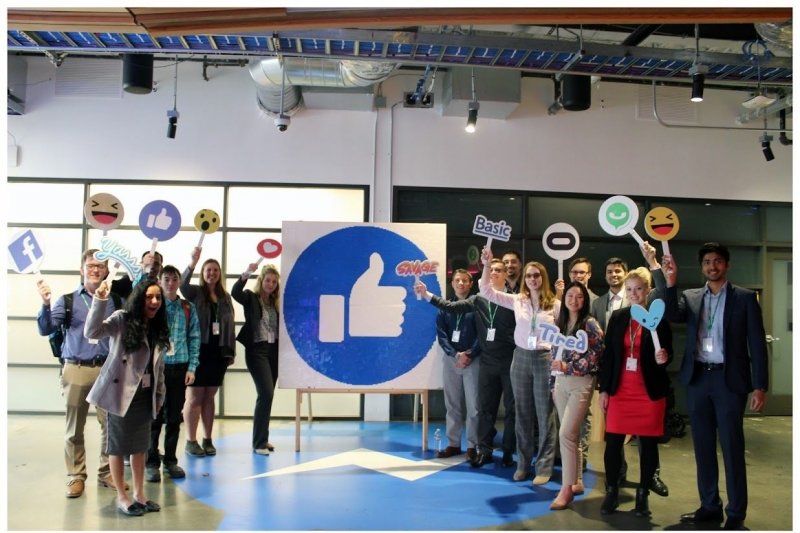 Silicon Valley Experience Transports Huskies to the Center of High-Tech Experiences
The Silicon Valley Experience is an immersive experiential learning opportunity for students of all majors to tour and engage with technologically focused companies in Silicon Valley. Companies students have visited in the past include Google, Facebook, Capella Space, and Ford. Students not only learn about the companies they tour, they learn what drives innovation and are provided invaluable firsthand experience in today's cutting-edge technology.
Connecting with business professionals and becoming educated in today's ever-changing tech environment are just two ways Huskies stand out from the competition when competing for jobs and internships.
Michigan Technological University is a public research university founded in 1885 in Houghton, Michigan, and is home to more than 7,000 students from 55 countries around the world. Consistently ranked among the best universities in the country for return on investment, Michigan's flagship technological university offers more than 120 undergraduate and graduate degree programs in science and technology, engineering, computing, forestry, business and economics, health professions, humanities, mathematics, social sciences, and the arts. The rural campus is situated just miles from Lake Superior in Michigan's Upper Peninsula, offering year-round opportunities for outdoor adventure.