Q&A
We asked four students the question: "Why business at a tech school?"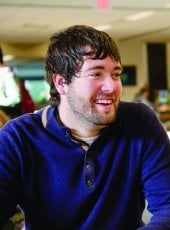 Skyler Cavitt
"Technical classes and hands-on learning experiences, either with computers or working with real companies as part of a project, greatly developed my business and technical skills. I was able to take and use skills I gained in database and coding classes in my last internship. It also helps to engage with engineers to bounce questions off of and hear their perspectives. This all goes hand-in-hand with all of the core business classes we are required to take."
Nathan Hood
"In business, especially for supply chain professionals, communicating with engineers and others in technical disciplines is a daily occurrence. It's extremely beneficial for those of us going into the field to interact with technical students in engineering and engineering technology programs now. It helps us become more well-rounded communicators and better prepares us for the real world."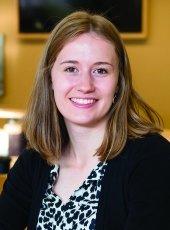 Rachel Chard
"Companies that recruit from here appreciate the quality of a Michigan Tech education. Through collaboration with engineering students and applied classroom experience, Michigan Tech and the School of Business and Economics provides the perfect opportunity to combine my business mentality with a technical approach, opening doors for career prospects across countless industries.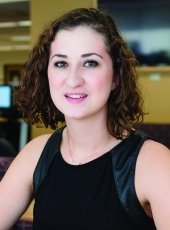 Kirsten Dulbandzhyan
"The curriculum is technology-based, so it gives you the ability to be technologically focused. Campus programs, like Enterprise, provide opportunities to work on real client projects and engage with engineering students. A number of professors on campus transferred from industry to academia, and bring their real-life experiences into the classroom. Rather than building class instruction from a textbook, professors develop their own teaching materials from real career experience, which I find really helpful.
Michigan Technological University is a public research university founded in 1885 in Houghton, Michigan, and is home to more than 7,000 students from 55 countries around the world. Consistently ranked among the best universities in the country for return on investment, Michigan's flagship technological university offers more than 120 undergraduate and graduate degree programs in science and technology, engineering, computing, forestry, business and economics, health professions, humanities, mathematics, social sciences, and the arts. The rural campus is situated just miles from Lake Superior in Michigan's Upper Peninsula, offering year-round opportunities for outdoor adventure.