Michigan Tech's Summer Youth Programs include a "Calling All Writers" week-long workshop. This Unscripted series highlights essays from both students and teachers.
The writing prompt: Choose a physical object and use it to tell a story about your experience of the COVID-19 pandemic.
The writers: pre-college students and their teachers in Michigan Tech Summer Youth Program's Calling All Writers workshop, offered virtually this year due to the global pandemic. Part One of this Unscripted series showcased student work. Part Two features essays by Kate Woodford, workshop teaching assistant and undergraduate English major, and instructor Maria Bergstrom, lecturer in the Michigan Tech Humanities Department.
First in MTU's COVID-19 Archival Collection
"The Michigan Tech Archives team is excited to accept the Summer Youth Program essays from Calling All Writers. These pieces will add essential personal voices to help us preserve the memory of this unprecedented time." said University Archivist Lindsay Hiltunen, who noted the essays "will be the first deposit at Michigan Tech of pandemic-related materials." As the Archives team continues to formulate its collection strategy, it plans to make these stories available for public research as soon as possible. When available, a link to the collection finding aid will be provided on the archives collections register available on the library website: https://www.mtu.edu/library/archives/collections/
In "The Key is a Hopeful Thing, if it Fits," Woodford writes from her perspective as a Michigan Tech student:
By the time I got the notification on my phone (Urgent! Suspension of face-to-face classes!), I had already been expecting it. The Coronavirus had been named as a pandemic a few days prior, and it was only that morning that a concerned friend gave me a box of masks to wear on campus if things really went downhill. I, like most others, had the sense that danger was creeping in. I just didn't know how it would announce itself. Would it knock, and give us time to prepare?
I wasn't living in the dorms at the time of the shutdown, so I never physically had to move anything out. Instead, I just didn't go out. I stayed at home and watched as the world quietly shifted. As the hours of the first day back dragged by, I thought about what I'd be doing if I weren't at home. 10 a.m. rock climbing, I thought. 2 p.m., evolution of cities. It felt important to me, somehow, to eat at the same time every day. Still, I felt that I was missing out on something, even though it wasn't logical to think that people were still gathering on campus. I had much more free time than before. Like winning the lottery, this abundance of freedom could turn out to be either one of the best things about quarantine or the worst. How does a prisoner spend their first day on the other side of the bars? The world is agape.
With time, the restrictions I put on myself eased.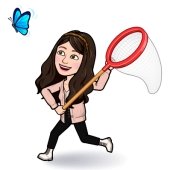 Stuck at home, my weekday self was tech and trim. I stuck dutifully to my schedule and tried not to let the sense of freedom consume me. One afternoon, I tallied up how much time I'd save from not being on campus. No more commuting. This saved me an hour and fifteen minutes every day. No more walking across campus to class. This would have been 30 minutes total, every day. No more long classes — my online classes often ended early because we got more work done online than during face-to-face classes. This provided me with an extra 30 minutes. This amounted to two hours and fifteen minutes every day of space, like a wide open door of time where before there was none. The free time was unfamiliar to me and it felt like cheating, somehow. I had only been at the university for three months and already I had become accustomed to the efficient strides of students as they walked to their class, of the way they tapped on their keyboards in between bites of a granola bar. As I sat at home, I imagined the empty parking lots of the university and desolate hallways. Well, almost desolate. I suppose the students who lived in the dorms made one final trip to move their belongings out, a solemn trudge across campus as the warm wind fueled winter's thaw. Now, students who lived in the dorms were forced with the difficult decision of where to live for the rest of the semester. We were all tossed around like a fish in a net. Even professors who always seemed to have it all figured out found themselves struggling with foreign technology.
It took me a while to adjust to the free time. I got bored easily, at first, because I would not allow myself to watch a movie with my free time. It felt wrong to use the free time to do anything other than study for exams and perfect my work for submission.
With time, the restrictions I put on myself eased. I might watch an episode of TV, or scroll through social media. As March softened into April, and May, I found solace in the outdoors. Lake Superior became a welcome place to relax after my day's work was done. Perhaps the magic of that time was just that — beauty born from standing in water, watching my entire life float by like a damp springtime breeze. This free time spent at home is a gift, a key.
I'm still not sure which door this proverbial key opens, but something tells me I'll find it. The key is a hopeful thing, if it fits.
Bergstrom stitches past, present and future into an object of comfort in her piece,"Constraint and Opportunity":
Pandemic. Shutdown. Stay at home orders. Constraints, and opportunities. Constrained by the virus to stay home from my office, my children's school, our church. But also free from many of the evening activities that had filled our lives just the week before. In the first few days, in a futile attempt to do something, anything, when really there was nothing I could do, I cleaned. Scrubbed the bathroom. Vacuumed the blinds. Cleared out my closet.
I sorted through the fabric and patterns of my quilting hobby, a pastime I had largely left behind in recent years. Too busy with teenagers and a new job to sit down at my sewing machine. In one box, patterns for twelve tiny house blocks. Just 3x4 inches. Two were completed, the rest had languished for over 20 years. This was it, my first quarantine project. The fact that they were houses seemed almost too appropriate. It would be my "Stay At Home" quilt.
Browns, greens, deep reds, middle blues. Each scrap of fabric, some no bigger than my fist, was a possibility, a piece of a larger whole. Each day another small block was complete. I could hold it in my hand and say, "I made that." When much of my day was spent online, in a virtual world, teaching and attending meetings, this space around my sewing machine was physical, with vibrant color and texture.
My old Singer sewing machine is the exact same model as the one I learned to sew on as a child. It connects me to my mother, and to my grandmother. They sewed for utility, for their families, and for self-expression. As I worked on my quilt, I thought about the women who had sewed before me. They also faced hardship: the Great Depression, World War II, family tragedy, daily stress. Yet they also kept going, doing those small tasks that remain no matter what is happening outside. They cooked, they cleaned, they sewed.
If I needed to wear a mask, why not make it out of a fabric that gives me so much pleasure?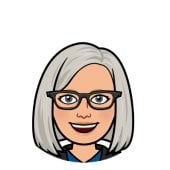 When it became clear that wearing masks would be an important way to contain the virus, I found a pattern and began making masks for my family. Out of quilting fabric. I found the lovely print that I'd always saved to make "something special" and decided to use a piece of it for my mask. If I need to wear a mask, why not make it out of a fabric that gives me so much pleasure? My daughters picked out prints they liked. We found elastic in the boxes of supplies that had been taking up room in my closet. I didn't have to purchase anything. Everything we needed was already there in the boxes of my hobby.
My grandmother bought flour and chicken feed in decorative cloth bags that she could later use to sew clothing, kitchen towels, and quilts. She used her utility scraps to make her fiber art. I found scraps from my hobby and used them for the practical purpose of covering my face, protecting others from the deadly virus. We seemed to have come full circle.
One day, I am certain, there will be masks of all shapes and sizes hanging in museums to show future generations how we dealt with the pandemic. How we turned scraps into protection. How we turned our attention to doing something, anything, in the face of an invisible virus that we couldn't control. Just as my grandmother kept old ration cards from World War II to show me, I will show my grandchildren our masks. I hope they will call up a time long gone. I hope my grandchildren will have to ask me what the masks were for, and why we made them. I hope my grandchildren will also have some of my quilts, and the story of how I made them during quarantine. And they will know that there was both fear and freedom in that time. Constraint and opportunity.
Michigan Technological University is a public research university founded in 1885 in Houghton, Michigan, and is home to more than 7,000 students from 55 countries around the world. Consistently ranked among the best universities in the country for return on investment, Michigan's flagship technological university offers more than 120 undergraduate and graduate degree programs in science and technology, engineering, computing, forestry, business and economics, health professions, humanities, mathematics, social sciences, and the arts. The rural campus is situated just miles from Lake Superior in Michigan's Upper Peninsula, offering year-round opportunities for outdoor adventure.