Michigan Tech Makes Princeton Review's Best Colleges Rankings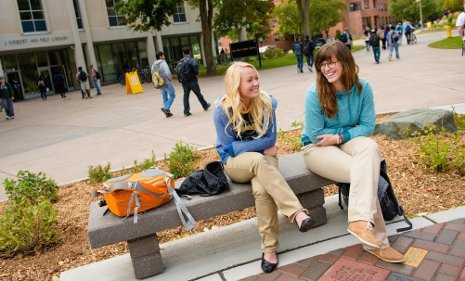 Princeton Review's 2016 issue of The Best 380 Colleges ranks Michigan Technological University among the best Midwestern colleges and green colleges nationwide. The new listings were released Tuesday, Aug. 4.
The Princeton Review rankings focus on undergraduate education and are based on surveys of 136,000 students at the 380 colleges on the Best Colleges list.
"Every college in our book has outstanding academics," said Robert Franek, senior vice president and publisher of the Best Colleges guide. "Our lists provide direct student feedback that can give students a new way to see the types of colleges that could help them achieve their goals and dreams."
The report includes comments from Michigan Tech students. "The typical student is smart and a little more introspective than average," but still "great at balancing school and hanging out," one noted. "The student body consists of down-to-earth friendly people, who work hard during the week and look forward to relaxing and having fun on the weekends," said another.
There's a large contingent of "outdoorsy people," one student said. Another explained: "Winters are long and cold up here, and students take advantage of the plentiful snow by "hiking, biking, four-wheeling, skiing and snowmobiling."
John Lehman, associate vice president for enrollment, marketing and communications, said the ranking and student comments pleased but did not surprise him. "They reflect the academic standards of Michigan Tech, the commitment of our students and the unique place they have chosen to study and play."
Princeton Review, not affiliated with Princeton University, has published its Best Colleges guide annually since 1992.
Michigan Technological University is a public research university, home to more than 7,000 students from 54 countries. Founded in 1885, the University offers more than 120 undergraduate and graduate degree programs in science and technology, engineering, forestry, business and economics, health professions, humanities, mathematics, and social sciences. Our campus in Michigan's Upper Peninsula overlooks the Keweenaw Waterway and is just a few miles from Lake Superior.