Film Festival Brings Award-Winning Films and Filmmakers to the Rozsa Oct. 23–26
By Kevin Hodur | Published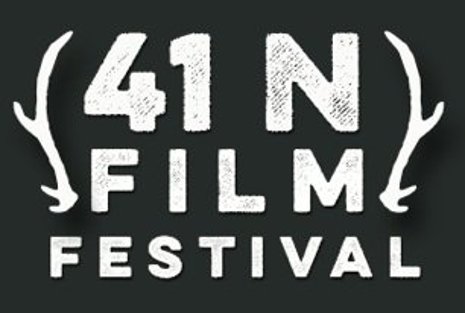 The 41 North Film Festival (formerly Northern Lights Film Festival) celebrates its 10th anniversary with a name change and an outstanding slate of recent award-winning films and special guests. It will be held Oct. 23-26 in the Rozsa Center for the Performing Arts.
The 41 North Film Festival showcases award-winning independent films and filmmakers from around the region, country and world. Its mission is to provide Michigan Tech students and the surrounding community with an opportunity to critically engage films that are currently in distribution and under discussion, as well as the chance to interact with filmmakers, producers and other industry professionals about the art and business of cinematic storytelling.
??Kicking off the festival this year will be director Mark Levinson's documentary Particle Fever, which follows six scientists involved in the launch of the Large Hadron Collider—the biggest and most expensive experiment in the history of the planet. The film, screened Thursday evening, provides an unprecedented window into this major scientific breakthrough as it happened. Edited by Academy Award–winner Walter Murch, the film celebrates human discovery and raises important questions about the limits of human knowledge.
An interesting contrast to Particle Fever is The Circle, a perspective on the Large Hadron Collider from above ground. Director Bram Conjaerts delves into the experiences of the people who live above the LHC along its 27-kilometer path and how they perceive living above this massive project and its lofty goals.
Also on tap is Meet the Patels, a project that started as a family vacation video and turned into the story of actor/director Ravi Patel and his relationship with the woman of his dream and his parents. His father, in fact, is a Tech alumnus, and father and son will participate in a question-and-answer session following the screening.
Additional screenings include The Overnighters and Boyhood on Saturday, and Alive Inside and Born to Fly: Elizabeth Streb vs. Gravity on Sunday. Friday features Coherence and a collection of student Academy Award winners in addition to Meet the Patels. For the complete listing, visit 41northfilmfest.org.
This year's festival is sponsored by the Departments of Humanities and Visual and Performing Arts, the College of Sciences and Arts, the Office of Institutional Equity, and the Visiting Women & Minority Lecturer/Scholar Series (VWMLS), which is funded by a grant to the Office of Institutional Equity from the State of Michigan's King-Chavez-Parks Initiative.
The festival is free and open to the public.
Michigan Technological University is a public research university, home to more than 7,000 students from 54 countries. Founded in 1885, the University offers more than 120 undergraduate and graduate degree programs in science and technology, engineering, forestry, business and economics, health professions, humanities, mathematics, and social sciences. Our campus in Michigan's Upper Peninsula overlooks the Keweenaw Waterway and is just a few miles from Lake Superior.