Michigan Tech's Michael Neuman Named IEEE Fellow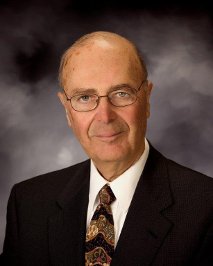 January 22, 2013—
Michigan Technological University professor Michael R. Neuman has been named a Fellow of IEEE for his contributions to the advancement of biomedical sensors and instrumentation with clinical applications.
Neuman is on the faculty of the Department of Biomedical Engineering, where he served as department chair from 2003 to 2010. His research interests lie in biomedical sensors and instrumentation, physiological measurements, perinatal medicine and clinical applications of biomedical instrumentation. He has published 170 journal papers, chapters and books and 250 conference presentations and abstracts. He received five patents for medical devices, two of which became commercial products.
Neuman has served as editor of IEEE Transactions on Biomedical Engineering as well as the British journal Physiological Measurement. He is currently the editor-in-chief of IEEE Pulse.
In 2004 Neuman received the IEEE Engineering in Medicine and Biology Society Career Achievement Award. He is also a Fellow of the Biomedical Engineering Society, the American Institute for Medical and Biological Engineering,,the Institute of Physics (UK) and the Institute of Physics and Engineering in Medicine (UK). Neuman is the faculty co-advisor the International Business Ventures Enterprise team at Michigan Tech.
IEEE fellows are chosen for extraordinary accomplishment in their field.
IEEE, the Institute for Electrical and Electronics Engineers, with more than 400,000 members, is the world's largest professional association dedicated to advancing technological innovation and excellence.
Michigan Technological University (www.mtu.edu) is a leading public research university developing new technologies and preparing students to create the future for a prosperous and sustainable world. Michigan Tech offers more than 120 undergraduate and graduate degree programs in engineering; forest resources; computing; technology; business; economics; natural, physical and environmental sciences; arts; humanities; and social sciences.