Gupta Named Fellow by Society of Plastics Engineers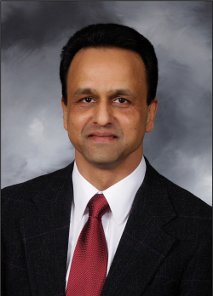 April 11, 2013—
Mahesh Gupta, a professor of mechanical engineering-engineering mechanics at Michigan Technological University, has been named a Fellow of the Society of Plastics Engineers.
Fellows are selected based on outstanding achievements in the field of plastics engineering, science or technology or in the management of such activities.
Gupta, who joined the Michigan Tech faculty in 1994, is president of Plastic Flow. The company markets software to the plastics industry. Its polyXtrue software lets design engineers quickly determine the final shape of extruded plastic parts, eliminating much of the costly tool-and-die shop trial-and-error typically required.
His research focuses on computer simulation of polymer processing and design of plastic parts.
Gupta has authored or coauthored more than 80 papers and co-edited the book "Manufacturing Science and Engineering." In addition, he has been a reviewer for multiple academic journals and has served as a program chair and board member for several Society of Plastics Engineers conferences and committees.
He will officially be honored at the society's 71st Annual Technical Conference in Cincinnati, on April 21.
Michigan Technological University (www.mtu.edu) is a leading public research university developing new technologies and preparing students to create the future for a prosperous and sustainable world. Michigan Tech offers more than 120 undergraduate and graduate degree programs in engineering; forest resources; computing; technology; business; economics; natural, physical and environmental sciences; arts; humanities; and social sciences.