Michigan Tech Named a "Best in the Midwest" by Princeton Review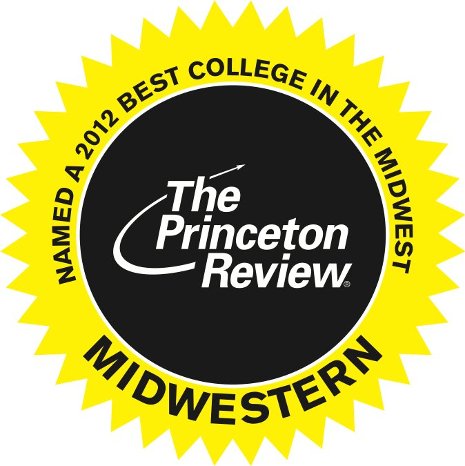 Michigan Technological University is one of the best universities in the Midwest, according to the Princeton Review. It is one of 153 institutions the Princeton Review recommends in its "Best in the Midwest" section of its, "2012 Best Colleges: Region by Region," on PrincetonReview.com.
"We're pleased to recommend Michigan Tech to users of our site as one of the best schools to earn their undergrad degree," says Robert Franek, Princeton Review's senior vice president and publisher. "We chose it and the other terrific institutions we name as 'regional best' colleges mainly for their excellent academic programs."
For this project, the Princeton Review asks students to rate their own schools on several issues—from the accessibility of their professors to quality of the campus food—and answer questions about themselves, their fellow students, and their campus life. Comments from surveyed students are quoted in the university profiles on the Princeton Review site.
"Michigan Tech has always fared well in these types of surveys because our students are candid about their experience," said Les Cook, Michigan Tech's vice president for student affairs. "Our students appreciate the value of a Michigan Tech degree, but they also embrace the distinctive culture and environment in which it is earned. This year's comments truly capture this spirit and sense of adventure."
Student comments in the profile include: "Michigan Tech provides an atmosphere that nurtures learning" and "puts students first when it comes to their learning experience by providing hands-on experience."
The profiles also contain a list of topics about which students surveyed at the school were in highest agreement, and for Michigan Tech that included "great computer and athletic facilities," "great career services," and "students get along with the local community."
The 153 colleges that the Princeton Review chose for its "Best in the Midwest" list are located in twelve midwestern states. The Princeton Review also designated colleges in the Northeast, West, and the Southeast as best in their locales. Collectively, the colleges named "regional best" constitute about 25 percent of the nation's 2,500 four-year colleges.
"From several hundred schools in each region," Franck said, "we winnowed our list based on institutional data we collected directly from the schools, our visits to schools over the years, and the opinions of our staff, plus college counselors and advisors whose recommendations we invite. We also take into account what students at the schools reported to us about their campus experiences on our 80-question student survey for this project. Only schools that permit us to independently survey their students are eligible to be considered for our regional 'best' lists."
Michigan Tech also appears again in the Princeton Review's "The Best 376 Colleges: 2012 Edition."
The Princeton Review is headquartered in Framingham, Mass., and has editorial offices in New York City and test preparation locations across the country and abroad.
Michigan Technological University is a public research university, home to more than 7,000 students from 54 countries. Founded in 1885, the University offers more than 120 undergraduate and graduate degree programs in science and technology, engineering, forestry, business and economics, health professions, humanities, mathematics, and social sciences. Our campus in Michigan's Upper Peninsula overlooks the Keweenaw Waterway and is just a few miles from Lake Superior.