Michigan Space Grant Consortium Funds 27 Projects at Michigan Tech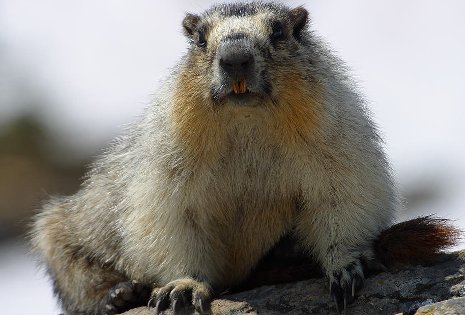 The Michigan Space Grant Consortium (MSGC), sponsored by the National Aeronautics and Space Administration (NASA), has awarded approximately $375,000 to nine Michigan universities with aerospace, engineering and space science related programs. Michigan Technological University submitted 40 proposals, and 27 received funding totaling $105,000.
Of that, $20,000 supports undergraduate fellowships, $30,000 is for graduate research fellowships; $30,000 provides seed grants for faculty, and $25,000 is designated for outreach, including K-12 and teacher training programs.
Undergraduate students receiving $2,500 research fellowships include Andrew Ramsey (Mechanical Engineering), Phil Hohnstadt (Mechanical Engineering), Peter Solfest (Physics), Stephen Schweitzer (Biomedical Engineering), John Visser (Mechanical Engineering), Samantha Wojda (biomedical engineering), Patrick Bowen (Materials Science and Engineering), William Grant (Chemical Engineering) and Ben Gerhardt (Mechanical Engineering). Graduate students receiving $5,000 fellowships include Christopher Schwartz (Biological Sciences), Elisabet Head (Geology), Jarod Maggio (Environmental Engineering), Adam Abraham (Mechanical Engineering–Engineering Mechanics), Matthew Barron (Biomedical Engineering), Megan Killian (Biomedical Engineering) and Amalia Anderson (Physics).
Faculty members receiving $5,000 seed grants included Shiyan Hu, Jason Carter, Audrey Mayer, Qingli Dai, Ashok Goel and Claudio Mazzoleni. Faculty and staff members receiving $5,000 for outreach, pre-college and teacher training programs include Douglas Oppliger, Shawn Oppliger, Joan Chadde and Kristi Isaacson.
One student receiving an undergraduate fellowship was Samantha Wojda. She plans to use her grant to study how hibernation affects the bones of marmots. Disuse osteoporosis is a common problem faced by astronauts in microgravity. Hibernating mammals are also at high risk for the condition, and many have developed adaptive ways of dealing with it. Wojda plans to study hibernating marmots to see how they are affected by or protected from disuse osteoporosis. What she learns may help researchers find ways to prevent human astronauts and others who are immobilized for long periods of time from developing the debilitating condition.
NASA implemented the National Space Grant College and Fellowship Program in 1989 to provide funding for research, education and public outreach in space-related science and technology. The program has 52 university-based consortia in the United States and Puerto Rico. As part of the Michigan Consortium, Michigan Tech has been an active participant in MSGC for over fifteen years.
"The MSGC offers faculty, staff and especially students opportunities to develop ideas and submit competitive proposals, " said Chris Anderson, special assistant to the President for institutional diversity and the University's MSGC liaison. "For undergraduates, the process of developing a proposal and then doing the research allows them to apply what they're learning in the classroom, get hands-on experience and work closely with faculty." She added, "The Consortium allows us to do more of this, as well provide graduate fellowships, seed grants and program support."
Michigan Technological University is a public research university, home to more than 7,000 students from 54 countries. Founded in 1885, the University offers more than 120 undergraduate and graduate degree programs in science and technology, engineering, forestry, business and economics, health professions, humanities, mathematics, and social sciences. Our campus in Michigan's Upper Peninsula overlooks the Keweenaw Waterway and is just a few miles from Lake Superior.